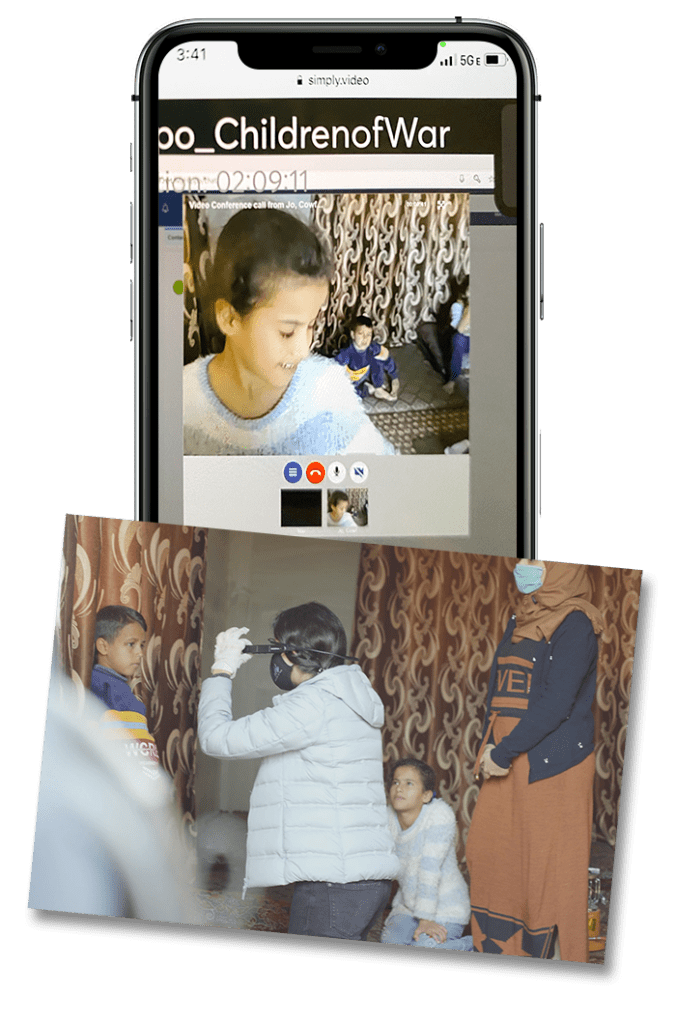 Around the world, refugees face overwhelming medical needs and often have few resources to turn to. The Children of War Foundation and

Hippo
Technologies
are working together to help change that. The Children of War Foundation's mission is to provide health and education to communities affected by poverty, war, natural disaster, discrimination, climate change, isolation, and migration challenges. Hippo's Virtual Care Platform is helping them bring medical care to increasingly remote communities.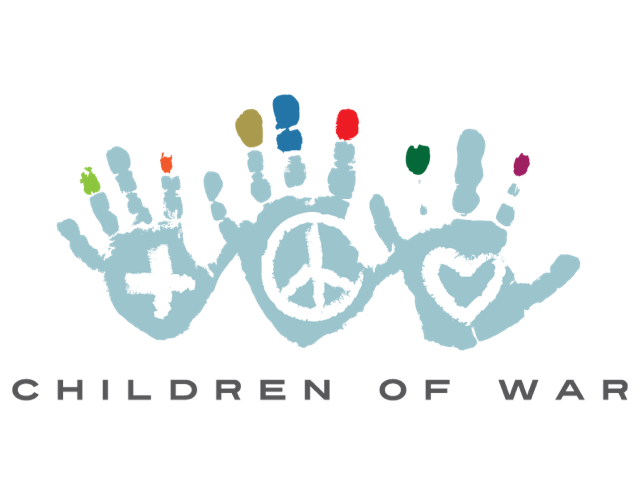 48%
of Syrian refugees
are children.
16%
of Syrian refugees
have chronic
heart failure.
Refugee camps in Jordan along the Syrian border are home to around 650,000 Syrian refugees, many of whom must rely on humanitarian aid for their basic needs. These displaced refugees often face complex medical problems, psychological trauma, poor housing, and unsanitary conditions. 48% of Syrian refugees are children. And 16% of Syrian refugees overall are reported to have chronic heart failure. Sadly, due to lack of resources and training, physicians in host countries are often not prepared to meet the complex medical needs of asylum seekers.
Bringing medical aid to refugee children
To help bring much needed medical aid to child refugees suffering from a wide range of ailments, the Children of War Foundation's physicians utilized Hippo's Virtual Care Platform to perform remote triage examinations and administer real-time treatment. Surgeons and healthcare providers from various backgrounds across six time zones, from the USA, Turkey, and Jordan provided vital medical consulting and virtual health services to refugee children residing in harsh environments, many with time-sensitive medical conditions.
To assist with on-site examinations, a field pharmacist wore Vuzix Smart Glasses connected to Hippo's technology platform to give the remote physicians a first-hand view. Each evaluation began with the pharmacist giving a brief overview of the patient, including their age, gender, and condition. The physicians would then guide her through examining the patients by asking her questions that she would translate as well as physically interacting with the patients.
Brent Hopkins, Chief of Staff at Hippo, noted that, "Most impressively from a technology standpoint was the ability for two doctors on two different occasions to diagnose conditions by looking at a live feed of field medics holding x-rays up to a window. The doctors reviewed several brain and joint scans with excellent clarity."
All the while a storm raged outside. Hippo's rugged design allowed the teams to keep working  with excellent connections, despite the less than ideal weather conditions.
During the course of the day, the remote physicians were able to successfully diagnose over a dozen children living in and around the refugee camps in Jordon. For the more complex cases, follow-up appointments and even surgeries were scheduled based on the virtual examinations. The remote physicians examining the patients stated that Hippo's virtual platform was easy to use.
"Everyone at Hippo knows that we belong to an organization that wants to have a positive impact on the world, but this experience changed that desire to a reality. It was certainly one of the highlights of my career. While I played a very minor role, it still felt great to be a part of the event," Hopkins stated. "After this success, I expect we will be expanding partnerships like this dramatically."
SPONSOR A STARTER PACK: $5,000-$15,000
Sponsor a Hippo Virtual Care (HVC) headset and platform license for Children of War Foundation clinicians operating on the front lines, and give children living in war torn regions and disaster zones access to specialist care wherever they are, whenever they need us.
Breaking down barriers and setting new standards of care
The Children of War Foundation is the first organization to receive approval from the Ministry of Health in Jordan to use virtual care across borders in a humanitarian setting. Hippo is proud to be collaborating with the Children of War Foundation to continue this vital work and play an active role in changing the landscape of how healthcare and medical education are accessed in remote, war-torn regions around the world.
We anticipate that future programs will include Artificial Intelligence and Virtual Reality technology, further enhancing patient assessments and the quality of care physicians can provide, no matter their location.