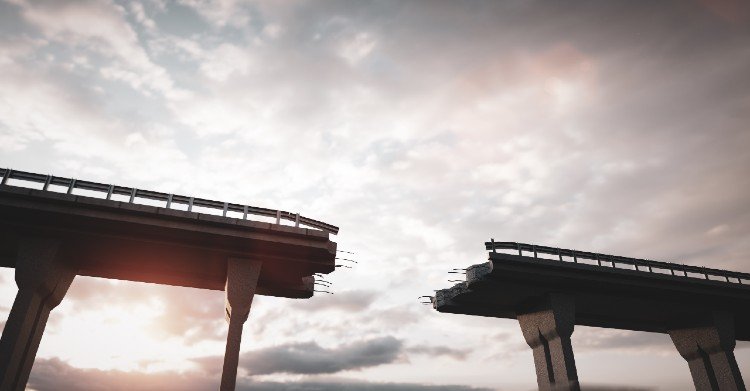 By Justin Holland 
It's now been over three years since the first COVID-19 "lockdown." And while many have been able to resume life in a way that closely resembles pre-COVID life, it's hard not to notice the many changes that have now become the new standard.
One of these changes is the emergence of virtual care. Pre-pandemic, virtual care was mainly seen as an add-on, but many employees now view it as an essential part of their benefits package. And with many experts projecting the shortage of medical workers will increase significantly over the next decade, the role of virtual care will continue to be critically important to the future of our health care system.
The doctor deficit
Currently, 99 million people — roughly 1 in 3 Americans — have little or no access to primary care where they live.
And unlike some other public health issues, this isn't contained to certain regions of the country. Research shows that care deserts "may affect more than 80% of counties in the US." These counties are all across the country and span rural, suburban, and urban areas. In these locations, there is a significant lack of access to:
Hospitals
Primary care doctors
Pharmacies
Community health centers
Emergency services
When communities lack these basic services, the impact — both short- and long term — can be devastating. For example, regular check-ins with primary care providers can lower the chances of premature death by 19%.
When access to medical care is this sparse, it can be difficult to find timely appointments when employees need them most. In 2022, it took the average American patient in a large city 26 days to book an in-person appointment with a new physician. You can imagine that in areas with less access to care, making that same appointment may take months.
Employers understand the effects of this issue. Employees already miss approximately 45 million sick days per year and missing out on necessary health care only worsens the issue. Chronic conditions and health issues are exacerbated or even undiagnosed for employees, rendering traditional in-person primary care ineffective at containing costs for once preventable health care issues. This can lead to poor health outcomes and increased avoidable health spend on services like the ER or urgent care.
Thankfully, with the rapid adoption of virtual care, benefits consultants and employers are able to provide a primary care solution to all group sizes, and help clients ensure their employees are receiving care when they need it.
The rise of virtual care
It's no surprise that the pandemic accelerated adoption of virtual care. Virtual care and telehealth utilization rose from less than 1% in 2019 to nearly 70% at the height of the pandemic in 2020. As the pandemic has stabilized, we now see virtual visits accounting for around 10% of total health care visits.
The uptick during the height of the pandemic is pretty easy to understand: People wanted to stay in their homes, doctors didn't want crowded offices, and virtual care provided a solution.
According to McKinsey, some providers who have "rapidly scaled offerings are seeing 50 to 175 times the number of patients via telehealth than they did before [the pandemic]."
But after relying on virtual care for the past few years, many health care consumers now see it as a vital offering. Prior to the pandemic, 29% of health care consumers were using some form of virtual care. Now roughly 40% plan to continue using virtual care — an uptick of 11%.
The benefits of virtual care
Enhanced access
Virtual care provides enhanced access to traditionally underserved populations. Research shows that 25% of Americans live in a designated primary care health professional shortage area (HPSA). Meanwhile, about 60% of Americans either don't have or don't use a primary care physician (PCP).
Virtual care is addressing these disparities in a major way. It provides access to cost-effective care and allows people living in underserved communities to connect with doctors outside their area. The results we've seen so far are extremely encouraging, as more than 80% of physicians indicated patients have better access to care since using virtual care options.
Savings for all
Data from the Alliance for Connected Care shows that by using virtual care in place of in-person care, patients' health care costs decreased 61%. The costs dropped from $1,099 per month to $425 per month between January 2020 and February 2021.
Using that data, we can see an annual savings of $8,088 per patient. When you consider that the median American household income in 2021 was $69,717, you see how a savings of almost 12% of that household income can make a significant difference.
On top of savings for patients, employers also reap the benefits of virtual care savings. The Harvard Business Review found that "telehealth physicians can solve the problem [nearly] 60% of the time" that employees thought they needed to go to the emergency room (ER).
ER visits are 12 times more expensive than primary care visits and account for $32 billion in wasted spend, according to a 2019 analysis by UnitedHealth Group. So, avoiding these unnecessary costs can be vital for employers and employees alike.
In addition, 40% of Americans have delayed or skipped care due to cost. This delayed care can lead to the worsening of chronic conditions, missed preventative screenings, and low-quality health outcomes that also result in higher costs.
Convenience is key
At one point or another, most of us have delayed scheduling a care appointment or rescheduled due to the inconvenience of the traditional care model. You have to contact an office, schedule the appointment, make work and childcare arrangements, drive to the office, sit in the waiting room, have the appointment, and drive home.
That's a lot of steps just to receive medical care! And members already know how inconvenient the traditional care model can be. As I mentioned earlier, patients wait 26 days to see a primary care provider, and wait almost 20 minutes to visit their doctor, even with an appointment.
On the other hand, virtual appointments are as easy as logging on, making the appointment, and opening up your computer to receive care. In fact, many patients prefer virtual care due to "convenience, speed of care, and [how easy it is to] access health information."
The future is now with virtual care
Not only does virtual care provide better access to those in need, significant savings, and convenience, it also provides high-quality care. In 13 of 16 quality measures studied, patients using virtual care performed comparably or better than office-only patients.
It's critical that benefit strategies have virtual care solutions built in and that your clients have employee communication and engagement strategies that promote virtual care solutions and drive utilization. Through this, you can expect to simultaneously see higher-quality health outcomes and meaningful cost savings.