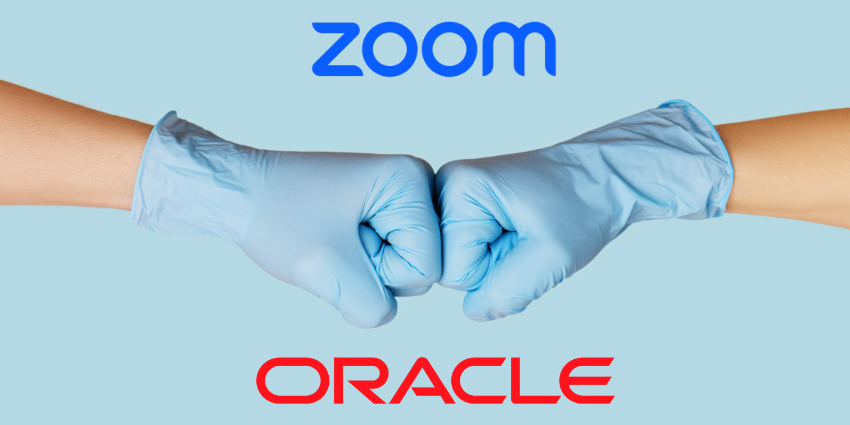 Oracle and Zoom have expanded their partnership to provide easier, faster, and more effective telehealth services.
Telehealth capabilities can be connected with Oracle Cerner Millenium, allowing providers globally to join patient appointments quickly and easily and simultaneously access electronic health records (EHRs).
The solution offers clinicians a connected workflow and tools to record updates in the patient's EHR, saving precious time.
Stephanie Trunzo, Senior Vice President and General Manager, Oracle Health, said: "Globally, the need for secure, convenient, and on-demand telehealth services is only growing.
"This unified system enables caregivers to better engage and serve patients even when they are remote, helping reduce practitioner's administrative burden and increasing access to care."
Zoom already has millions of meeting participants that use Oracle Cloud Infrastructure due to the quality of its security, reliability, scalability, and overall performance.
According to Oracle, Zoom's telehealth services, global reach, and quality of service enable care networks to connect with patients worldwide.
The latest partnership with Oracle allows healthcare providers to offer telehealth care services to more patients, including those who may be harder to reach due to poor health, lack of transportation, or living in a rural location.
Adding to Oracle's "deep history in life sciences", other health settings can be accessed by more people, as a result of the collaboration. Lifesaving clinical trials, for example, which involve research, development, and treatment can now offer a simpler means of participation.
Zoom and OCI support compliance to protect patient data with HIPAA, GDPR, Mars-E, PIPEDA/PHIPA, and more.
Heidi West, Head of Healthcare, Zoom, said: "As people have adopted virtual meetings in workplaces and in their personal lives, they are increasingly seeking that same convenience, simplicity, and choice in healthcare.
"Telemedicine consultations and virtual visits provide options and access at the times and places that would be best for them.
"Integrating Zoom with Oracle Cerner Millennium is the next step in expanding the use of this important healthcare tool to help make it easier for doctors to incorporate telemedicine into their practice to enhance the patient experience while reducing administrative overhead."
Oracle offers integrated applications suites and autonomous infrastructure via the Oracle Cloud.
Zoom is a videotelephony and online chat service provider, based in San Jose, California.
Last year, Zoom provided communication, collaboration, and 'fan experience' services for Oracle Red Bull Racing.
As the official UC provider, Zoom is supplying the Formula 1 racing team with its Zoom Team Chat, Zoom Events, and Zoom Meetings software.
Oracle Red Bull Racing will utilise Zoom's technology across all of its communication needs, "from Free Practice 1 on Friday to the checkered flag on Sunday". Its UC solutions will be used to connect the team to its fans, as well as on and off the track.
Last week, Zoom announced the acquisition of Workvivo, an internal communication and engagement tool provider, which includes a social intranet and employee app integrated into a single platform.
Workvivo's capabilities will be integrated into Zoom's platform to improve its employee experience offering.