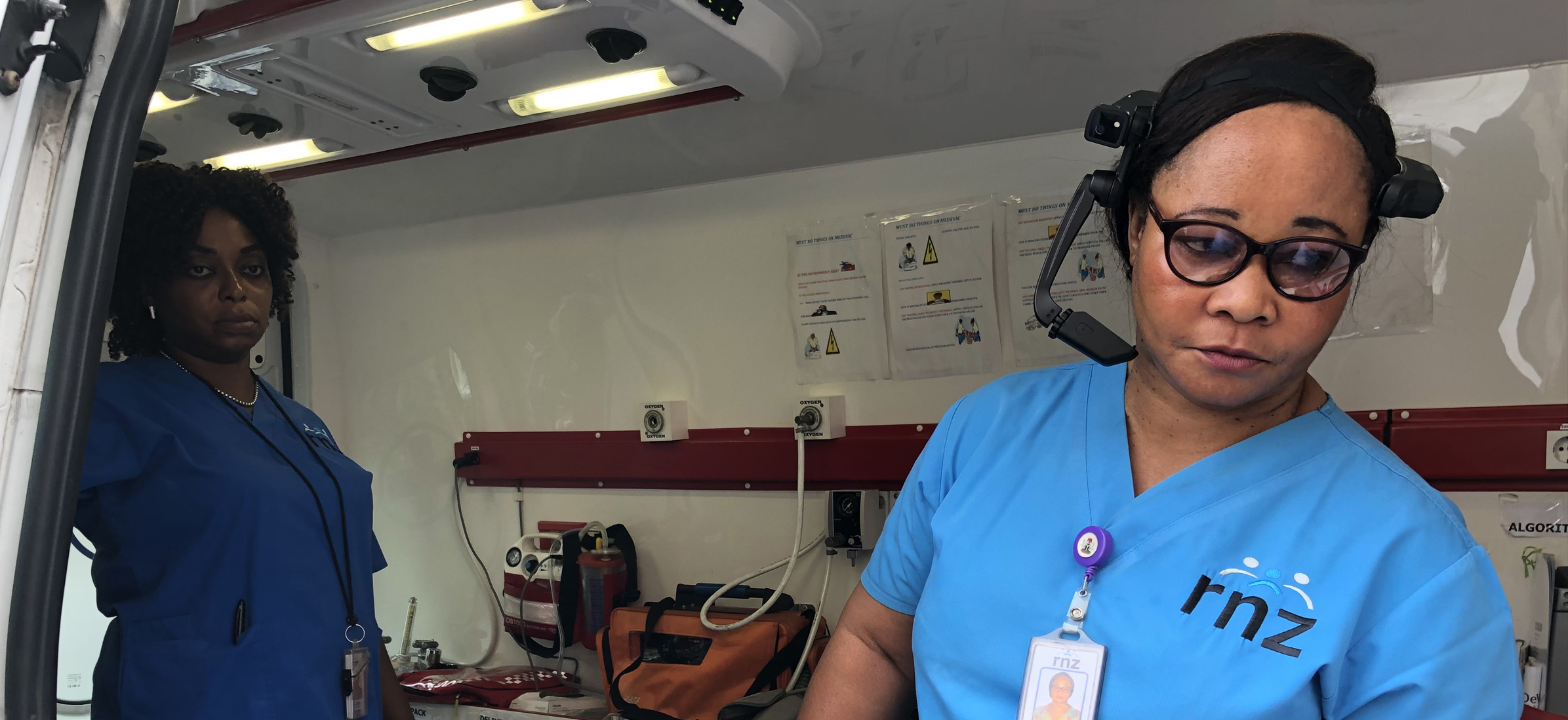 The need for virtual care to service rural and remote locations is growing at a rapid rate around the world – even more so during the pandemic. The Royal Dutch Shell Hospital in Port Harcourt, Nigeria is revolutionizing both the healthcare delivery and teaching experience of its patients, clinicians, faculty, and students in sub-Saharan Africa by leveraging several of Hippo's virtual care solutions.
What was implemented
TEACHING IN ADVANCE OF PATIENT CARE
Hippo Virtual Medical Education™
While teaching in clinical practice inevitably occurs during rounding, consultations, and proctoring, it is also critical prior to caring for patients, especially for sub-specialty care such as neurology or neuroscience. Using Hippo's voice-activated hands-free headset, faculty are able to teach important processes and procedures which can then be incorporated during patient care.
SUPPORT FOR ATTENDING PHYSICIANS
Hippo Virtual Consultation™
Attending clinicians are being supported remotely by specialists as they assess and provide direct care for patients in the hospital and in outpatient clinic settings. Hippo provides a unique "you are there" perspective which enables complete physical examination and interview, and direct viewing of devices, vital signs and laboratory results.
BEDSIDE SUPPORT FOR CLINICIANS
Hippo Virtual Rounding™
Inpatients are being remotely assessed by a senior physician on a routine basis to support clinicians at the bedside. This is especially critical when it comes to post-operative care or with critically ill patients. Students are also participating in virtual rounding – an essential part of the clinical learning process.
EVALUATION OF CLINICAL SKILLS
Hippo Virtual Proctoring™
Essential clinical skills and capabilities are being evaluated and assessed in real time using Hippo Virtual Proctoring, which ensures quality and safety. This practical assessment and teaching function is critical for developing new skills and for refreshing those skills which are used infrequently.
CLINICAL GUIDANCE FOR FIRST RESPONDERS
Hippo for First Responders™
Clinicians in an ambulance or mobile unit are receiving "as needed" clinical guidance from a physician in the emergency room enabling more rapid and accurate diagnosis and treatment in the field.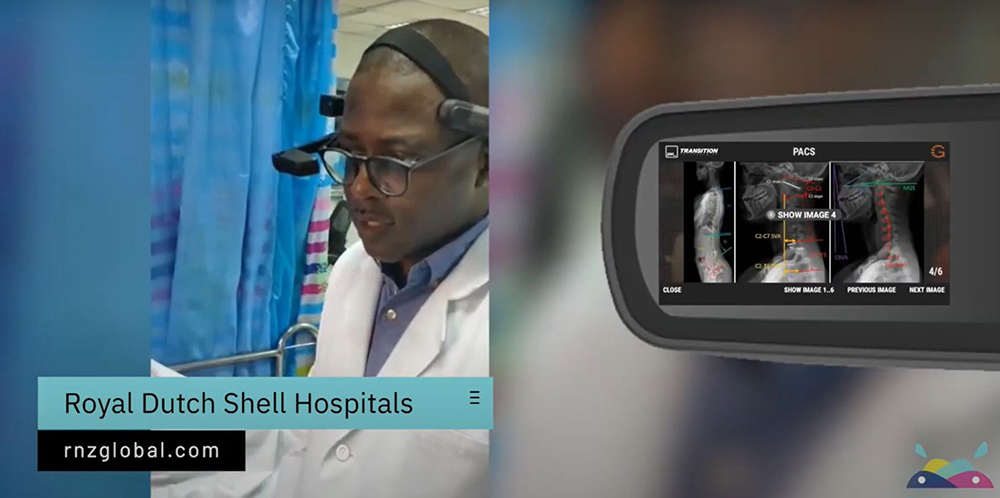 Key benefits
INCREASED EFFICIENCY + PRODUCTIVITY
Location independence is delivering significant time and cost savings due to decreased travel time, a reduction in appointment delays/cancellations and decreased risk of contracting or spreading communicable diseases.
SUPERIOR EXPERIENCE
A superior remote learning experience is providing a "through the eyes of the clinician" viewpoint and immediate clinical feedback.
REAL-TIME DEMONSTRATION OF COMPETENCY
Students are demonstrating competency in skills and procedures, and receiving real-time guidance and feedback from clinical experts.
HANDS-FREE, VOICE-ACTIVATED OPERATION
Hands-free, voice-activated, lightweight device allows faculty to lecture remotely to one or more students. Students are receiving discrete instructions and guidance from proctors to enhance performance through internal speakers.
CONTINUOUS COMMUNICATION
Continuous communication is enabling faculty to receive and respond to students' questions in real time through internal loudspeakers and digital microphones with noise cancellation.
CONVENIENT VISUALIZATIONS
Clinicians are able to view patient medical records or evidence-based guidelines on micro-display without turning away from the patient and without visual field constraint.
AVOID CROWDED ROOMS
Avoiding crowded patient rooms is helping to deliver a superior patient and provider experience and increased safety.
SPECIALITY SERVICES IN VARIOUS SETTINGS
Hippo Virtual Care is enabling the delivery of specialty services in a variety of diverse settings – in the community or in the home.

RNZ Global is a Healthcare Service Provider. Their services include establishment of Centres of Excellence for the care of patients with neurosurgical diseases (RNZ Neurosciences); Hospital Development, Operations and Management; Healthcare Innovation — Digital and Virtual Care; Health Education and Training; Distributorship of Innovative Healthcare Products; and Healthcare Manufacturing. They are at the forefront of revolutionizing healthcare in sub-Saharan Africa through using emerging and established technological advancements in medicine.