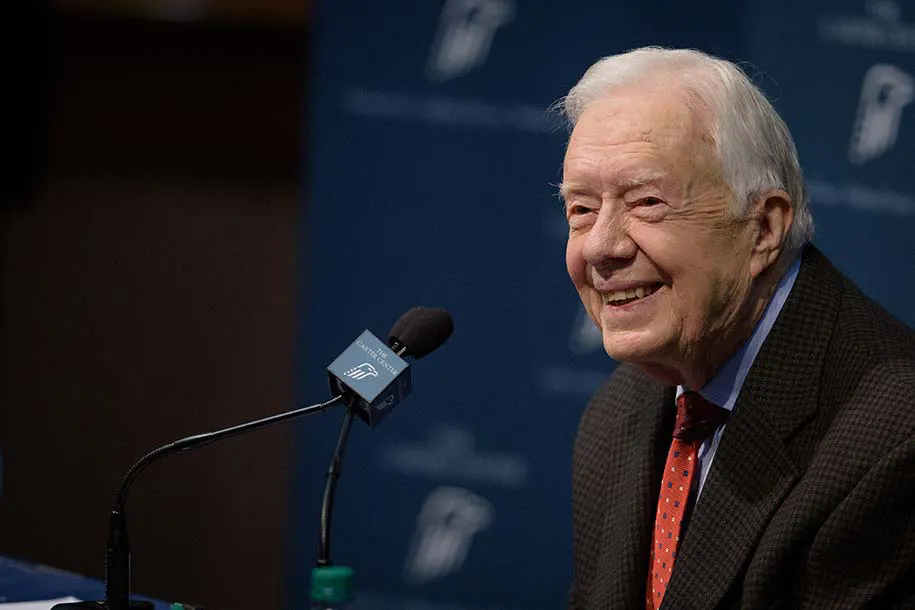 With Jimmy Carter choosing to enter home hospice care over the weekend, the former president reflects a growing trend among many Americans.
Whether it's end-of-life care, avoiding a nursing home, or recovering after a long hospital stay, more Americans are deciding they want to go home. More hospitals are developing acute care programs at home. And CVS Health acquired Signify Health, which focuses on delivering care at home. in an $8 billion deal
Lissy Hu has seen that shift. Hu is the president of connected networks at WellSky, a healthcare technology company that works with hospitals, payers, health systems, home health and hospice agencies and community organizations to coordinate care.
WellSky has seen a 20% increase in referrals into the home over the past couple of years, Hu says. Since WellSky handles 40 million referrals annually, that means the company is seeing millions more referrals for care at home.
As more patients are opting for care at home, health systems, hospitals and primary care organizations are going to have to work together to ensure patients get what they need.
"When you're in a nursing home, you've got your home health there, you've got your doctor there, you've got your hospital bed there, your bedpan, everything's sort of all in one place," Hu says. "But if that patient is going home, all of that needs to be coordinated."
Hu spoke with Chief Healthcare Executive about the growing shift to care at the home, the hurdles and opportunities involved, and what health system leaders should be thinking about.
'Patients want to be home'
In a 2021 report on post-acute care trends, Trella Health documented the increase in patients seeking care at home. Between the second quarter of 2020 and the third quarter of 2021, home health instructions rose to 24.1% of inpatient discharges, an increase of 2.5 percentage points, the report stated.
From January 2019 through September 2021, hospitals saw a 10% increase in home referrals and an 18% drop in referrals to skilled nursing facilities, according to a report from CarePort powered by WellSky. (Hu is the founder of CarePort, a care coordination network which was acquired by WellSky in 2021).
Hu says the shift to home-based care has continued, and is more than a trend sparked by the emergence of COVID-19.
"I think there was a lot of question in the beginning of the pandemic, whether the shift to home-based care and seeing so many more engagements with home health, was going to just continue, was a pandemic phenomenon," Hu says. "And at least what we're seeing in our data, is that, you know, just every year that numbers go up and up."
The shift is being driven by patient preferences, and payers aiming to reduce costs.
"Home is a lower cost setting," Hu says. "And so from a payer perspective, if the patient doesn't need to go to a facility, your preference from a value-based system would be to send them to the home.
"I think also patients want to be at home. They don't want to be in a nursing home, where they could be oftentimes far away from their family members," Hu adds.
The trend is also being driven by technology, she says.
"We have integrations with home health, and other community providers to make sure that the services are actually being delivered," Hu says. "And so people just have a lot more confidence that they can send a patient home, because there's better technology, better analytics."