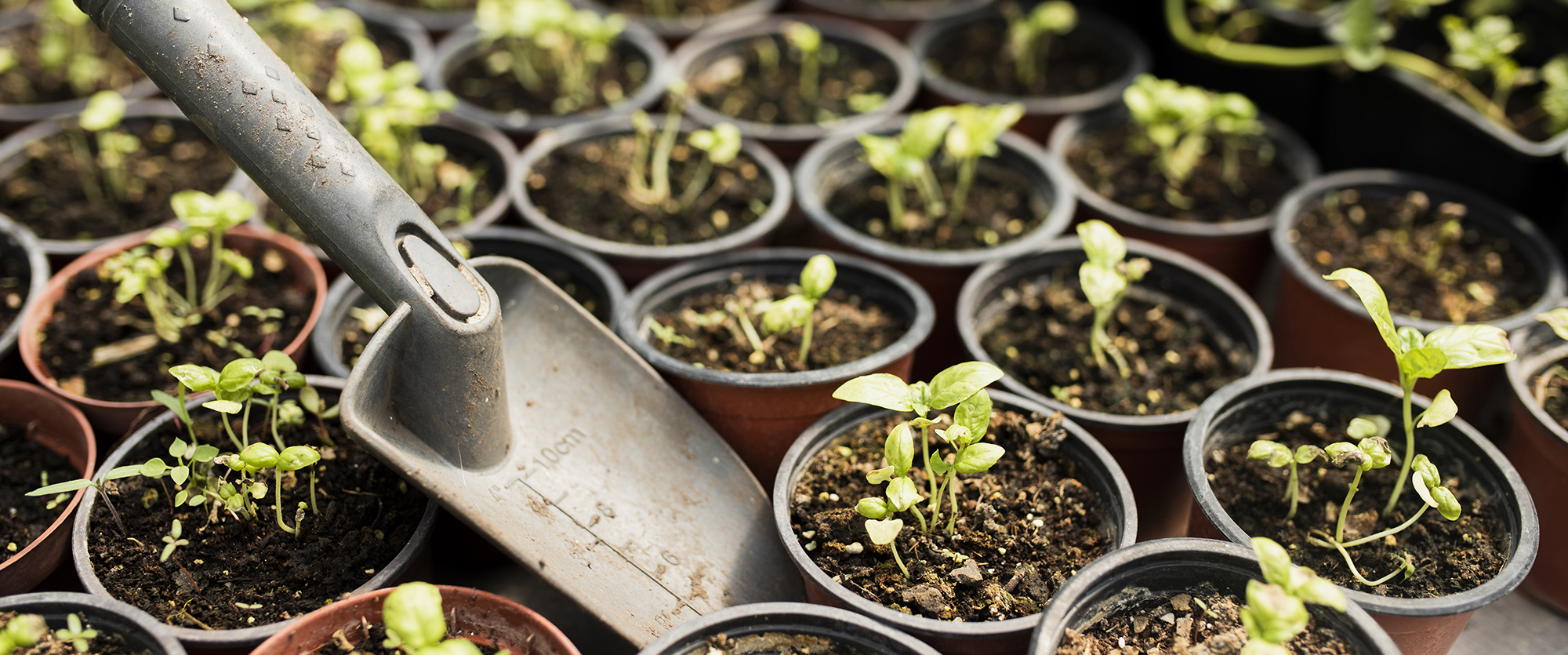 If you do not use chemical fertilizers or weed killers around your house (like me), then you may have some healthy herbs growing in your backyard. However, they can be tricky to identify, so as tempting as it might be, it's best to leave the foraging to the professionals. With that in mind, we can still look to the vibrant, colorful plant kingdom for inspiration. Even if we aren't going out and picking plants ourselves, exploring natural remedies can be rewarding.
In this blog, I've invited an herb nerd and colleague (Teaghan Aston) to take us on a journey to introduce us to the world of herbalism.  
Generally speaking, herbalism describes the intricate world of the use of plants to promote wellbeing. Most cultures have their own unique systems and beliefs surrounding how plants can be used to promote wellness, some of which have roots going back thousands of years. For example, Ayurveda is more than 5,000 years old, with Traditional Chinese Medicine following close behind, rooted in practices that began approximately 3,000 years ago.
While these two systems, in particular, typically incorporate many different modalities, herbs often play a huge role in how they work to improve balance in people's lives.
The US is home to a plethora of valuable plants and herbal traditions of its own, which vary based on region. Many of these plants are still valued today by the herbalists and practitioners of holistic medicine.
Herbalism in Today's World
Thanks to today's training programs, modern herbalists have access to all sorts of information. As a result, many combine herbs from various traditions and parts of the world when working with clients. However, some specialize in traditional systems and stick to using herbs and modalities from those systems exclusively.
With that said, not everybody interested in using natural modalities can afford to work with an herbalist. With the ongoing increase in popularity of using natural approaches to foster wellbeing, all sorts of herbal products and formulations can be found online and in large chain stores.
Caution: The availability of herbal products makes it easy for people to explore these options, but access comes with a BUYER BEWARE warning.
Not all herbal products are created equally, and not all herbal products are for everyone.
There are herbs out there that have contraindications, which is why everyone, even those who have access to an herbalist, should still check with their doctor before adding an herbal product to their routine. If you are pregnant or breastfeeding, you should never start working with a new herbal product or supplement without first consulting your healthcare provider.
Many herbal products are contaminated with heavy metals with sources of origin unknown or suspect. And you cannot tell from their online reviews.
On a more positive note, there are some things that you can do to reduce your risk while exploring herbal remedies.
Gather Your Information From Trustworthy Sources
While heading over to sites like Pinterest to look at other people's recipes may seem quick and easy, it's best to avoid finding information on sites like that when it comes to wellness, as anybody can put up anything, making it hard to discern what can and cannot be trusted.
Stick to Simple, Well Researched Herbs 
As mentioned above, there are all sorts of different herbal concoctions out there. However, complicated doesn't always mean better, and when you're working without the guidance of an herbalist, it's generally best to keep things simple, and some herbs are more beginner-friendly than others. However, "beginner-friendly" is a very subjective term, and it's important to use your discernment when assessing your comfort level surrounding the use of herbs for wellness.
Where to Begin?
Teaghan mentioned some herbs that she thought would be great to discuss in this post (purely for educational purposes). The herbs mentioned below are primarily a mixture of adaptogens, nervines, or nourishing herbs, although some (cinnamon) do not fall into the pre-mentioned categories.
Here is a great educational blog post from Mountain Rose Herbs, which breaks down the basics of understanding nervines and adaptogens that may be helpful if these terms are new to you.
Here are Teaghan's top picks:
Hawthorn Berries
Hawthorn is a wonderful plant that may have cardiac trophorestorative (rectifies deficiency in organ/organ system) properties. It is a favorite among herbalists and people who are looking to provide their hearts with extra support. While popular as a general heart tonic, Research suggests that Hawthorn extract as an adjunct treatment (although most certainly not a "cure,") may even be of benefit for symptom control in individuals experiencing chronic heart failure. Some people believe that Hawthorn can also be useful for soothing the "emotional" heart as well – although this is anecdotal. This makes sense, as in Traditional Chinese Medicine, Hawthorn is one of the many herbs used when creating herbal formulas for calming "disturbed shen" (spirit).
With that in mind, it is imperative that you seek immediate medical attention if you are experiencing cardiac symptoms. If you are already receiving treatment for a cardiac condition, it is essential that you get approval from your healthcare provider before determining if Hawthorn is appropriate for you, as there is some important information to be aware of, including but not limited to how Hawthorn can increase the risk of bleeding after cardiac surgery.
Reishi Mushrooms
Reishi mushrooms is experiencing a surge in popularity, which is no surprise, as there is much excitement in the herbal world surrounding their potential benefits. Reishi is thought by many to be a powerful ally for immune support, the nervous system, as well as a host of other things. While Reishi has a long, rich history of traditional use, the human research that we currently have available is limited although the studies that we do have are promising. For example, in this study, it was shown that a mycelium-based extract of Ganoderma lucidum may have been responsible for suppressing colorectal adenomas (precancerous lesions in the bowel).
In another human study, it was found that Ganoderma lucidum spore powder improved cancer-related fatigue in breast cancer patients during endocrine treatment. In this same study, the participants also reported overall improvements to quality of life, such as less anxiety and depression.
If you have mushroom allergies, Reishi products are not a safe choice for you. Additionally, Reishi may interact with anticoagulants/antiplatelets, immunosuppressants, and potentially other medications, such as those used for blood pressure and diabetes.
This is not a complete list of potential contraindications, so be sure to speak with your doctor before trying out Reishi mushrooms if it has piqued your interest.
Milky Oats (Avena sativa)
Teaghan says a tincture made out of fresh milky oat tops is one of her go-to choices when she's feeling frazzled from the effects of stress and when she knows that her nervous system is in need of extra support. However, since oats are considered to be a "food" herb and are thought to primarily work through trophorestorative actions, they seem to work best when used consistently over time (from Teaghan's personal experience), much like Hawthorn. Generally speaking, slower-acting herbs like these also tend to be more gentle than quick-acting herbs (although this is not always the case), which is why these "nourishing" herbs are typically the first ones that those new to herbs choose to experiment with.
However, research indicates that there could be some acute benefit, as we'll touch on below.
While Teaghan's knowledge of milky oat tops is mostly anecdotal, as human research is very limited, she did point out this study, which takes a look at both the potential acute effects as well as the potential chronic effects of Avena sativa (Green oat) extract.
Here is a brief excerpt from the study: "The results showed that both a single dose of 1,290 mg and, to a greater extent, supplementation for four weeks with both 430 mg and 1,290 mg green oat extract resulted in significantly improved performance on a computerized version of the Corsi Blocks working memory task and a multitasking task (verbal serial subtractions and computerized tracking) in comparison to placebo. After four weeks, the highest dose also decreased the physiological response to the stressor in terms of electrodermal activity. There were no treatment-related effects on mood. These results confirm the acute cognitive effects of Avena sativa extracts and are the first to demonstrate that chronic supplementation can benefit cognitive function and modulate the physiological response to a stressor."
It's important to note that Milky Oat products are contraindicated for those who have celiac diseaseas well as those who have gluten sensitivities. There could also be other contraindications that we are unaware of, so be sure to double check with your provider.
Ceylon Cinnamon
If you've heard about the numerous reported benefits of Cinnamon, you've probably run into some confusion. When most people hear Cinnamon, they assume that there is only one kind, but there are multiple, and they are not all created equal. The variety that we are discussing here is Ceylon Cinnamon, also known as "true" Cinnamon, and its potential extends far beyond the spice cabinet.
According to this randomized, controlled trial, it was discovered that participants with type 2 diabetes who had been given Cinnamon experienced reductions in serum glucose, triglyceride, LDL cholesterol, and total cholesterol, although it is unclear to readers which type of Cinnamon was used during the trial.
With that being said, Ceylon Cinnamon is generally thought to carry fewer risks than other varieties of Cinnamon, like Cassia cinnamon. This is because "True" Ceylon Cinnamon is believed to have lower amounts of coumarin (which can be toxic to the liver) than other varieties.
If you're curious to learn more about Ceylon Cinnamon, Teaghan noted that this article published by Healthline appeared to do a great job of explaining it. However, while additional online resources are helpful, you still need to check with your doctor before pursuing cinnamon supplements. This is especially true if you are already taking diabetes medications or insulin, as mixing these with cinnamon products could lead to Hypoglycemia.
As you've probably determined, there's a lot to consider even when working with seemingly basic herbs like the ones we've touched on here. If the research we've linked to is any indication, the plant kingdom holds a lot of potential power. While precautions need to be taken, such as those we've touched on throughout this post, we hope you're left feeling inspired by some of the possibilities!