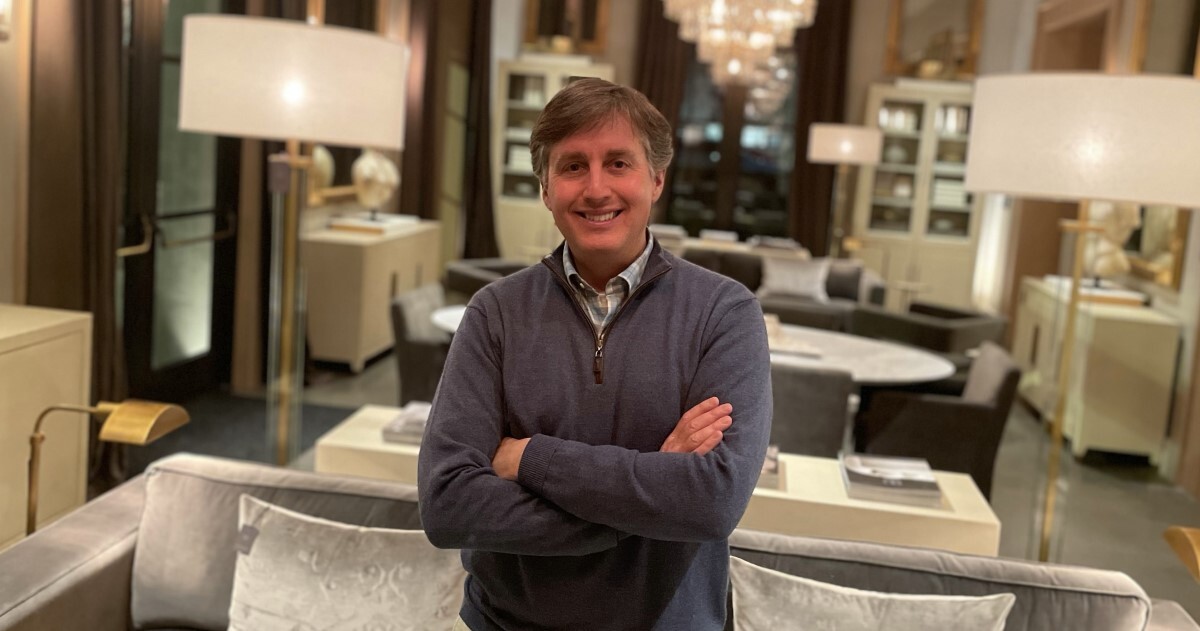 By Bill Siwicki
An array of disconnected, niche, point applications and ones that are not purpose-built for healthcare are fragmenting an already disjointed healthcare experience – and potentially marginalizing the role of local health systems in the lives of the communities they serve.
Some health systems see a need to unify their virtual care capabilities across an integrated platform, telemedicine vendor Teladoc Health observes. They seek to address health needs more personally and holistically – across complex care in the hospital, acute and primary care in the office or home, and chronic care and wellness everywhere, the company says.
Healthcare IT News interviewed Bruce Brandes, senior vice president of health system innovation at Teladoc Health, to talk about where telehealth is today, how in-person and virtual care integration may be the way to go, and what healthcare can learn from the retail industry.
Q. What is the state of telemedicine technology at hospitals and health systems today?
A. In the early days of the pandemic, every health system was forced to hastily deploy an array of tactical digital products for telemedicine to address immediate needs for episodic care.
Two years later, many hospitals and health systems now are managing a disjointed collection of point solutions that risk further fragmenting an already fragmented healthcare experience for patients and providers. As a result, the door was swung wide open for bold new entrants seeking to further disintermediate local health systems further away from the healthcare consumer.
Today, health systems are elevating niche departmental decision making to prioritize an executive-level, enterprise strategy for virtual care. Leaders are reconsidering how an integrated, holistic approach can address board-level strategic imperatives such as workforce challenges, health equity, growth and a shift toward value-based care.
Q. You suggest that integration is the answer to this problem. Please explain exactly how.
A. Patients want their caregivers to know them. They yearn to trust. They expect an experience that is simple but complete. They want better health so they can live their lives, minimizing time required to be spent as a patient.
Health systems cannot deliver against these expectations without longitudinally integrating virtual care so that it is just seamlessly and invisibly always there.
There will be two significant phases of integration needed to fulfill the promise of virtual care.
First, we must move toward eliminating point solutions across a bevy of vendors, into a more unified virtual care platform across the full continuum of care.
Most health systems employ different virtual care solutions from multiple vendors with disparate experiences and data across high-acuity care, outpatient care, primary care, chronic care, specialty care, mental healthcare, etc.
So, while these products may check the box that their organization technically offers specific capabilities, do they collectively address the health needs of the whole person while also meaningfully addressing the business imperatives of the health system? At the same time, does it delight patients' and providers' expectations and ensure better health?
We can start by consolidating many of these niche digital health companies under one corporate umbrella. While barriers to entry for vendors offering basic telemedicine visits are low, the barriers are high to achieve the scale and scope required for enduring transformational success.
That will also require the significant investment to create a unified, open virtual care platform that meets each person where they are – from hospital, to office, to home, and everywhere in between.
Second, we must integrate this comprehensive virtual care platform with in-person care.
Recognizing that medical necessity and patient preferences will always ensure that even a comprehensive virtual care platform will be incomplete without a more seamless integration with physical care.
This creates the opportunity for a new category of partnerships between health systems and enterprise virtual care companies to align operationally, clinically and financially. Further, for health systems seeking to move closer to first premium dollar through meaningful value-based care arrangements with payers and direct-to-employer contracts, successfully integrating virtual and in-person care will become a prerequisite to ensure success.
Q. You have said that lessons learned from the retail industry illustrate how brick-and-mortar incumbents incorporating the digital experience will represent either a transformational opportunity or an existential threat. Please explain this comparison and what it could mean for healthcare.
A. Look no further than the retail industry to foresee what health system incumbents must know.
Businesses like Home Depot, Target and Walmart embraced a digital consumer experience that leveraged the advantages of their brick-and-mortar footprint and have done exceedingly well over the past several years.
Conversely, some legacy retailers like JCPenney, Kmart and Sears had digital strategies that were ineffective or late, which precipitated their ultimate demise.
The real question every health system leader must ask themselves: Will we allow others to relegate us to become a downstream price-taker with a tower of ICUs and a trauma center, or will we be the transformational force that leads our community to better health?