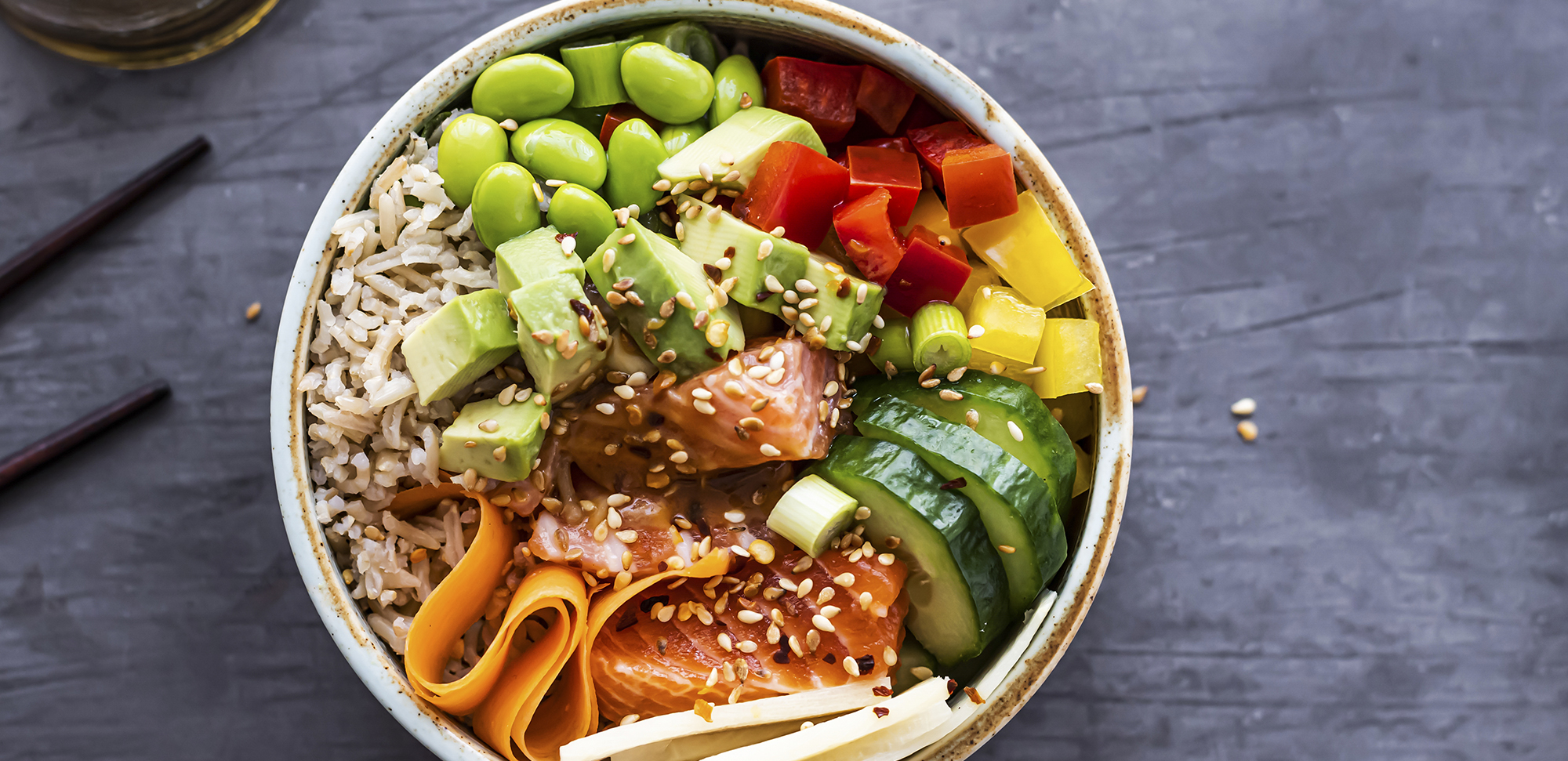 I recently listened to an interesting podcast featuring Max Lugavere, a health and science journalist and author of a new cookbook called Genius Kitchen. His earlier New York Times bestseller, Genius Foods, has been published in 10 languages. Some of the research he has done for the Genius Kitchen is highlighted here in this blog. 
Dessert:
It's fine to eat dessert and indulge every once in a while – that means infrequently, not every other day 😉
The best time to eat dessert is after some activity so your body can clear the glucose from the blood with exercise. So, eat dessert later in the day after a workout. Also, going for a walk after dinner reduces postprandial blood sugar.
Max recommends drinking apple cider vinegar (ACV) and taking cinnamon to reduce blood sugar spikes after eating starches. So if you're going to treat yourself to that pasta dish, it may be a good idea to have a glass of ACV-infused water and some Ceylon cinnamon tablets. Here's one to try:
Sugar:
Max likes non-glucose spiking sugars like monk fruit, stevia and erythritol. But sugar alcohols like erythritol may give you an upset tummy, gas and diarrhea although it is often better tolerated than xylitol and sorbitol. Did you know that prunes are a natural source of sorbitol? That's why they're widely used to keep the bowels moving.
Erythritol's action is a bit different as it is fully absorbed in the small intestine and you'll pee it out. Hence, it may be okay but given that everyone has different levels of tolerance, make yourself the guinea pig and test it out.  
There is a new sweetener called allulose which may be worth trying as it shouldn't give you an upset stomach. I found this at my co-op and it's used one to one with regular sugar. Here's a brand you can try:
Dairy:
Dairy is a good source of protein like whey and casein. Whey is a highly bioavailable source of protein and the amino acid leucine which are required for muscle synthesis and maintenance. His bottom line is: if dairy doesn't agree with you, do NOT consume it. Popping lactaid while indulging in foods your body cannot digest is not the solution.
Whey protein isolate is 99% free of lactose so you may be able to tolerate it. One of his favorite recipes is faux ice cream where he mixes whey protein, water and frozen berries. I may have to try this recipe – I'm lactose intolerant but the isolate may be something I can have every now and then.
If you can have dairy, Max recommends Greek yogurt (full fat) due to the high biological protein value (~19 g protein in a serving).
Full-fat dairy has a significant amount of vitamin K2. K2 is an underappreciated vitamin – it helps maintain calcium homeostasis so it stays in your bones and teeth and not in the arteries and kidneys. Vitamin K2 is present in higher amounts in grass fed cows and organ meats.
Here's why Max recommends full-fat dairy:

Full-fat dairy has a compound called milk fat globule membrane (MFGM) and this MFGM encapsulates triglycerides in the dairy. 

Consumption of full fat dairy is associated with BETTER metabolic health and NOT associated with higher levels of cardiovascular disease. 

Heavy cream and butter are the same product but when you churn cream to make butter, you disrupt the MFGM. I found this fascinating: there is no impact on LDL cholesterol with heavy cream consumption but with butter, there is an increase in LDL. The protective effect is MFGM which encapsulates the fats. MFGM is also rich in phosphatidyl choline which is part of the brain cell membrane. So, the takeaway is: if you can handle dairy, enjoy products like full-fat cream that have intact MFGM, but go easy on the butter.  
Coffee:
It is the most commonly consumed psychoactive drug but it can be addictive so don't over consume. 
Caffeine is a PCSK9 inhibitor which increases the efficiency of liver to recycle LDL particles.
Max recommends starting your day with a glass of lemon, electrolyte or ACV-infused water and then after about 45 minutes, drink coffee. Coffee can raise cortisol levels in the morning (when our levels are already high) which can contribute to the mid-body weight gain.
To make coffee healthier, he suggests using a paper filter for drip or a pour-over. Why? Because coffee has a compound called cafestol which is known as a powerful elevator of LDL cholesterol. So, while caffeine inhibits LDL, the cafestol elevates it. If you're using a French press, filter the coffee before imbibing (I've been doing this anyway because I don't like the small grinds in the cup but now I have an even better reason to do it).
Fat:
No need to fear fat. Foods like grass fed beef and fatty fish both have saturated fat but there are different types of saturated fat (i.e. stearic, myristic, palmitic) and not all are created equal. For example, stearic acid can boost mitochondrial function. Grass fed beef has a higher portion of stearic acid with less overall saturated fat and more omega-3 fatty acids.
Breast milk is filled with saturated fat and that's what babies thrive on.
As for fatty fish, the benefits of eating fish outweigh the risks (mercury and toxins in seafood).
I was surprised to learn that ghee (which is clarified butter) has a prevalence of oxidized cholesterol so it's not good to over-consume.
Max is not a fan of concentrated coconut and MCT oils and suggests eating the whole foods instead.
Salt:
Salt is important and unfortunately, most of what we consume comes from processed and canned foods. If you take out processed and restaurant prepared foods, only 11% of the dietary sodium comes from the salt shaker or is added to recipes. So, where are you getting your salt from? 
Did you know that the #1 source of salt in the American diet is from bread and rolls?
We need salt for good health and if you're eating a low carb diet, you will need more sodium.
Flaked salt (vs. fine or coarse) is a great way to finish off the food.
About ~25% of the population are sodium sensitive so if you have hypertension, you have to be careful. But remember that added sugar also plays a huge role in the hypertension epidemic. It's been shown that one single sugar beverage raised systolic pressure for two hours. So, it's not just about the salt!
We used to consume 4X more potassium than we do now and it's important to balance out the sodium intake with adequate potassium. Grass fed beef and wild salmon are good sources of potassium.
Bottom line:  Every food has benefits and risks and you have to know what works for you – it's important to get blood work done annually to check your status so you're not eating 'in the dark'.
Here's the podcast:
https://shows.acast.com/broken-brain/episodes/top-food-hacks-to-supercharge-your-health-with-max-lugavere
And here's Max's new book: