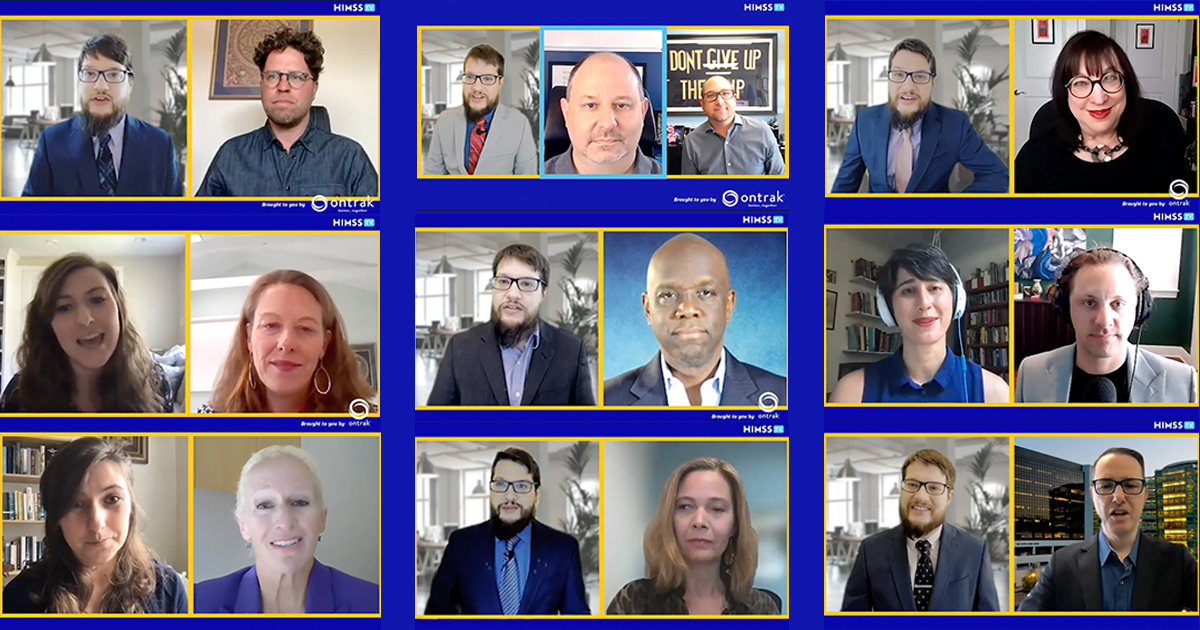 Overnight, in 2020, telehealth became table stakes. Video visits, which had been slowly striving for adoption, became a necessity for the nation's care providers, and they quickly built the infrastructure for them. The result is that video will at least be a part of healthcare offerings going forward for almost every provider.
But video visits are just doctors' appointments transplanted into the virtual world. Useful, convenient, but groundbreaking? Most healthcare innovators think not. COVID-19 may have helped us free care from being bound by one place, but what about by one time? After all, our health doesn't happen in periodic half-hour increments, so why should our care?
The new revolution in virtual care is happening at a staggering pace among digital health innovators, insurers, self-ensured employers, and new and traditional providers. And these innovators are asking the question "What does it mean to truly re-imagine care with the new virtual tools available to us?" What, in short, will be the new virtual care paradigm?
Asking that question involves asking a whole lot of other questions. How will this new care be paid for, and by whom? How can our current regulatory structures accommodate new kinds of care? How can virtual care impact specific areas like mental health or physical therapy? And how do we make sure that new care models work for everyone, not just for a privileged few?
Over the past year, we've been working on a video and podcast series, sponsored in part by OnTrak, called The Virtual Care Paradigm, and it's all about these important questions about the future of care, and asking them of experts across the field. We just dropped the final episode this month. Read, watch, and listen below to revisit the whole series, or skip ahead to the videos that look most interesting.
Episode 1: Telehealth beyond the video visit
In this first installment, Sherpaa founder Dr. Jay Parkinson sits down with host Jonah Comstock to lay out the difference between asynchronous, tool-based virtual care and video-visit telehealth.
Episode 2: Virtual care for mental and behavioral health
The mental health space presents unique challenges and opportunities for virtual care. PCHA Managing Director Rob Havasy and Cloudbreak Health CEO Jamey Edwards join Jonah to discuss the perils and potential of virtual care for behavioral health.
Podcast: Telemental health in the trenches
In this HIMSSCast tie-in to Episode 2, Jonah welcomes his mother Carol Hornbeck, a marriage and family therapist in Minneapolis, and her colleague Edwin Shurig, a mental health counselor in Indianapolis. Along with Healthcare IT News Senior Editor Kat Jercich, they discuss what it was like for small practices and independent therapists to make the sudden move to telehealth in the face of COVID-19 – and how the experience will shape the future of their practice.
Episode 3: Making virtual care profitable
New care paradigms are nothing without new payment paradigms to make them work. In this episode of the Virtual Care Paradigm, health economist Jane Sarasohn-Kahn weighs in on the question of how to make virtual care pay.
Episode 4: Virtual care: An investor's view
A virtual-first, but hybrid, approach could be the new norm for care, Michelle Snyder, a partner at McKesson Ventures, tells guest host Laura Lovett, managing editor at MobiHealthNews, in this episode of the Virtual Care Paradigm.
Podcast: A blockbuster quarter for digital health funding
The MobiHealthNews team welcomes alumna Heather Mack to help unpack a staggering quarter for the industry in this tie-in to Episode 4. Listen in for a far-reaching discussion of the digital health space and what all the money means.
Episode 5: Creating a more equitable future in healthcare
Passive systemic changes and representative user groups will play a role in making sure virtual care works for everyone, The Greystone Group's Dr. Chris Gibbons explains in this episode of the Virtual Care Paradigm.
Episode 6: What's next for virtual care regulation?
In this episode of the Virtual Care Paradigm, guest hosted by Healthcare IT News senior editor Kat Jercich, Nathaniel Lacktman, partner at Foley and Lardner LLP, weighs in on the ways regulation can facilitate, not stifle, digital health innovation – and how providers can keep up with changes to come.
Podcast: Telehealth across borders
In this podcast companion to episode 6, healthcare lawyer Heather Alleva lays out the many ways that where you live affects what you can do when it comes to offering virtual care.
Episode 7: Bringing security to virtual care
Jonah welcomes Nicko van Someren, CTO of Absolute Software, to discuss the unique and not-so-unique security challenges inherent in telehealth and virtual care.
Episode 8: Virtual care and the patient experience
Dr. Adrienne Boissy, chief experience officer at Cleveland Clinic, joins Laura to talk about how gaining trust and loyalty starts with knowing the patient, and technology's role in helping physicians get there.
Podcast: Caring for physicians with virtual care
In the final podcast in our Virtual Care paradigm series, we look at how virtual care for mental health can benefit not only patients, but also physicians themselves, who face many barriers to mental health care, and as a result suffer from high levels of stress, burnout, and even suicide. To discuss this issue and its potential solution, Jonah is joined by Kavi Misri, founder and CEO of Rose Health, and Dr. Matthew Peters, chief medical officer at Rose Health, and associate professor and practicing physician at Johns Hopkins.
Episode 9: Virtual care and musculoskeletal health
In this episode of the Virtual Care Paradigm, Kiio CEO Lydia Zeller shares with Jonah how virtual is being used to advance the physical therapy/musculoskeletal space.
Episode 10: The future of virtual care
Host Jonah Comstock and Cedars-Sinai's Dr. Brennan Spiegel look toward a future where healthcare not tied to site or schedule in the finale of The Virtual Care Paradigm.