In this foodie and takeout world we live in with the convenience of a click to have it all delivered to our doorstep, it's tempting to divert away from healthy eating plans. Hippocrates' famous quote – 'let food be thy medicine and medicine be thy food' – is a key tenet to my health regimen. So plan I must even if I'm tired or feeling lazy and unmotivated. In this blog, I'll share some of the foods that are part of my arsenal. 
First, my Don'ts:
I don't like complexity in cooking so it has to be simple to be sustainable. I reserve 'complex' foods for dining out and choose menu items I wouldn't normally make at home (for example, lamb shank, sushi, ratatouille)
I also don't like to clean a bunch of dishes and pots/pans (who does?) so 'one-pot wonders' or close to it are my faves.
I don't like recipes with a lot of ingredients – if it has more than eight (which includes spices), I lose interest. However, if there are recipes for sauces/dressings that I can make in a batch and freeze for multiple use, I'll make an exception.
I don't like recipes that call for ingredients I cannot use readily in other foods.
So here's what I eat for breakfast:
Morning shake
After a stiff cup of black coffee with a scoop of dandelion blend (did you know that bitter foods are great for your liver?), I will have my morning shake around 14 hours after my evening meal. This gives me a reasonable intermittent fasting window which helps with glucose control and cell clean up (autophagy).
One scoop of Multi Collagen – this is what I use: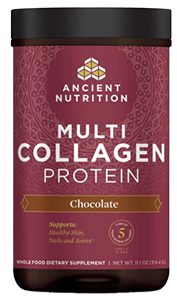 One half avocado (I stock up when on sale or at Costco. I ripen them in the paper bag, and when almost fully ripe, put them in the fridge. They keep for up to two weeks).
One TBSP of nut butter (cashew, almond, hazelnut) – here is one to try: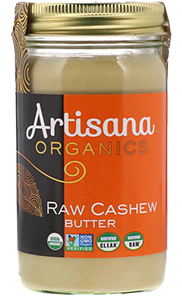 One TBSP of hemp hearts (one serving gives you 10g protein and 12g omegas)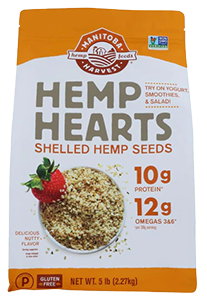 One TBSP of ground flaxseed (great source of ALA Omega-3 and the lignan phytonutrient which has antioxidant properties )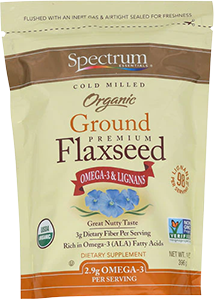 One scoop of electrolyte powder – I use this one: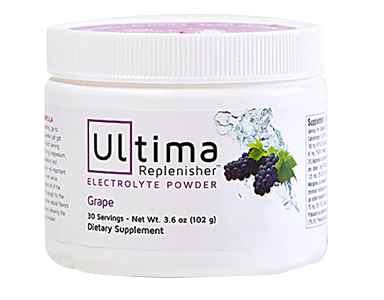 2 celery stalks or ½ cup berries (pick your veggie or fruit)
On weekends or when traveling, I'll often skip the shake and have an omelet or some eggs, sausage/bacon, hash browns and a small fruit. I never met a potato I didn't like but try not to eat too much as it makes my glucose monitor sing. But that's what weekends are for…
Lunch
One of the great things about working from home is that dinner leftovers are there just waiting to be heated up – no planning, no cooking involved. I try to make enough volume at dinner to have at least two leftover meals (for me and hubby). With salads, I will make a large bowl and keep in the fridge – I only use the dressing right before serving so it doesn't get wilted.
I just started a weight lifting regimen with my girlfriend and need more protein so try to get in another collagen shake sometime between lunch and dinner. I keep the second shake simpler with 1 scoop multi-collagen, ½ avocado, 1 TSBP MCT oil, ½ cup blueberries, and water.

I love small fish like anchovies, herring, sardines and kippers. They are a great source of protein and omega 3s. I eat them with some hot sauce and a ½ cup of rice.
Here's how I like to eat my rice to keep glucose at bay. It is a blend with fiber rich konjac root shirataki rice – you can barely notice the difference when mixed with white rice. To one cup of organic white rice, add one bag of rinsed shirataki rice. Shirataki rice doesn't need extra water so only add what's needed for the one cup of white rice. This yields at least four servings cooked so put them in small glass Tupperware containers and freeze for future meals.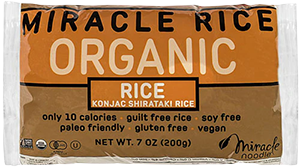 To one cup of organic white rice, add one bag of rinsed shirataki rice. Shirataki rice doesn't need extra water so only ad
During colder months, soup is my staple for lunch. I make my own bone broth in an instant pot, freeze them in mason jars and take out as needed to make soup.

To a 6-8 QT instant pot, add 1.5-2 pounds of grass-fed beef soup bones (knuckles, neck, tail, etc.)

Add 1-2 TBSP of salt (this draws out the rich minerals from the bones).

Cook for 1 hour under high pressure.

When cooled, remove bones and pour liquid into mason jars and put in the fridge so fat congeals at the top.

Remove the fat layer from the mason jar (otherwise, your jar will crack in the freezer as soup expands as the fat doesn't give any room for the soup to expand).

Save the fat in a Tupperware container and use for cooking and frying – it's the best!

For soup, add the bone broth, pasta/tomato sauce, frozen veggies (cauliflower rice, peas, carrots, onions, etc.), some of the reserved beef fat and spices/salt/soy to taste. Enjoy!
Snack time
If I feel like I need a rich snack, I'll reach for Lily's Chocolate that has no sugar added (there are many varieties to choose from):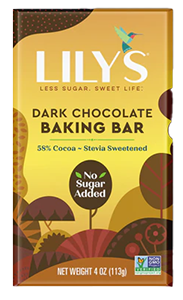 Kale chips are easy to make: Place large kale pieces with stem removed on a coated baking sheet or on parchment paper. Sprinkle salt/spices and spray or drizzle olive-oil and bake at 200 degrees until crisp.)
I love salty snacks so roasted nuts with salt and seasoning (curry powder, bagel seasoning are in my cupboard). Try roasting walnuts with seasoning in the oven at 350 degrees for 10 minutes.
One of my favorite sayings is that all the things I love but try not to eat/drink are waiting for me when I reach heaven. So fried potatoes, in addition to doughnuts, Korean rice cakes (all forms) and fine French champagne (I have a list although I no longer drink) are stockpiled there. However, air-fried sweet potatoes are something I can indulge in here on earth. I like the purple sweet potatoes – rinse the skin well, cut into rings with skin on and air fry them plain at 350 degrees for about 10 minutes. They come out crisp on the outside and chewy and soft on the inside. I can probably eat three of these in one sitting but then, Dexcom (my glucose monitor) will be mad at me!
Stay tuned for Part 2 of What I Eat – Dinner is coming up next!