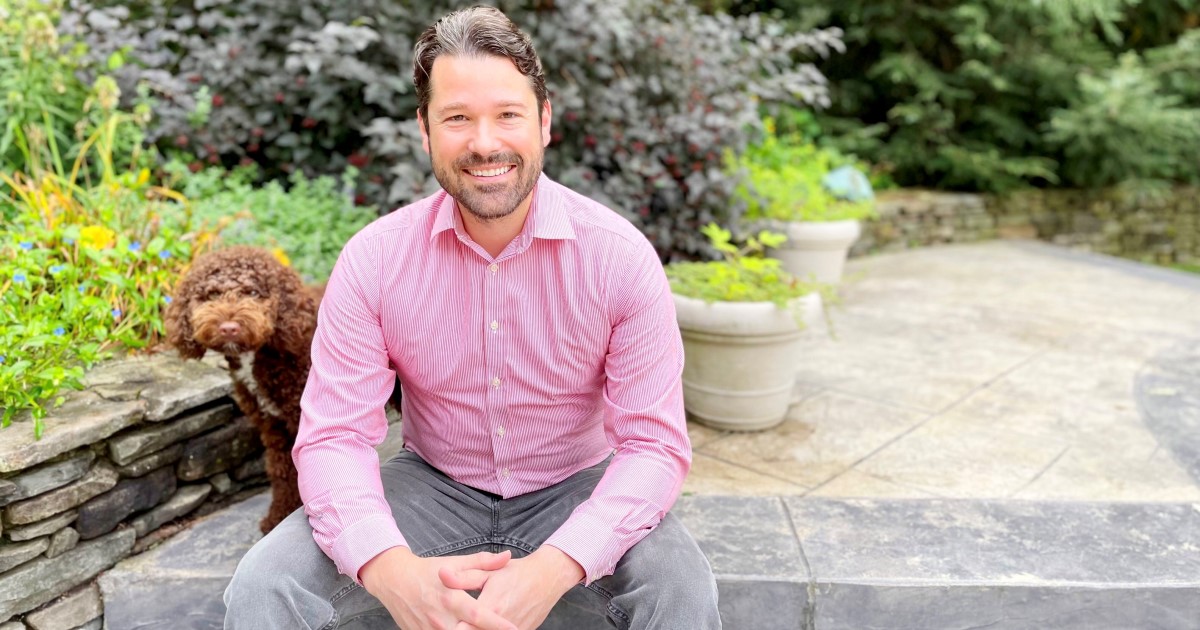 By Bill Siwicki
With the rise of the coronavirus Delta variant, two out of five American adults would use telehealth to get medical care, according to a recent Jarrard poll.
It's very clear to one and all that the pandemic has truly brought telemedicine into the mainstream. Use of virtual care spiked big-time last year, and remains in wide use today. And Americans, as the Jarrard poll shows, are still ready to go when it comes to telehealth.
So where does healthcare go from here with the technology? And how will near-term changes in healthcare delivery affect telemedicine?
Healthcare IT News sat down with telehealth expert Bret Anderson, principal at the Chartis Group, to get a good look at the next year or so in virtual care.
Q. What will the next six to 12 months look like in telehealth when it comes to the number of telehealth visits? What factors will be affecting these numbers?
A. We expect there will be some ebbs and flows in the overall number of telehealth visits, driven by a combination of ongoing COVID-19 spikes, such as the recent Delta variant, changes in federal policies and waivers for reimbursement, and further integration of telehealth services into care models across service lines.
And while there remains some uncertainty about what the exact "new normal" will be over the next year, it's becoming abundantly clear that it will be well above pre-pandemic levels of adoption across the board. Each of those three factors will be significant to determining the future trend of telehealth adoption, which has unquestionably been accelerated by the pandemic.
The Chartis Group has been tracking adoption trends closely through a national database of outpatient claims, and we can point to previous COVID-19 spikes around the holidays of 2020 as being a proxy for what we might expect to see for greater telehealth use in the outpatient setting in response to rise in COVID-19 cases we're currently experiencing.
Survey data we've collected to measure healthcare consumer sentiment indicates that similar anxiety to accessing care in-person that we saw last year is re-emerging in the wake of the recent rise in COVID-19 cases, suggesting that a subsequent rise in telehealth adoption should be expected during the weeks and months ahead.
Bottom line is that the number of telehealth visits will likely fluctuate in the next few months based on concurrent trends in COVID-19 cases and associated public health measures to limit in-person interactions.
Further into the next year, the potential permanence of policy changes we've seen over the last year to make telehealth more accessible and affordable will be a significant factor in driving or deflating longer term adoption. Right now, somewhere between 10% and 15% of all outpatient visits are delivered via telehealth, with substantial variation across clinical services.
For example, behavioral health delivers well over half of its current outpatient visits through virtual channels, whereas surgical specialties tend to deliver less than 10% of their clinic visits via telehealth. Still, across all service areas, we're seeing significantly more adoption now than prior to the pandemic, and there's no indication that any service line will be reverting back to those pre-pandemic levels moving forward, regardless of future COVID-19 trends or policy changes.
Q. What kinds of operational changes will healthcare see in the next six to 12 months, and how will they impact telemedicine?
A. While we're not by any stretch in a post-pandemic world yet, hospitals and health systems are nonetheless looking to hit the "reset button" and design what that future looks like over the next year, with influence by some key imperatives.
The first is demand recapture, as we've seen a slow return to pre-pandemic volumes for most health systems, and the recent disruption brought forth by the Delta variant COVID-19 spike could further protract that trend. Telehealth plays a critical role at maintaining relationships with healthcare consumers, however, as the vast majority of virtual visits are with patients who have an existing relationship with the provider.
It's important for health systems that are struggling to maintain continuity of care to view telehealth as a central option in their arsenal of communication and care delivery channels.
The second imperative is to transform and modernize care models and settings, whereby a hybrid approach to delivering care in-person and virtually is likely the future across most, if not all, service lines. The pandemic has forced provider organizations to innovate quickly to integrate digital silos like telehealth with traditional healthcare delivery assets.
Now telehealth is viewed as table stakes, effectively shifting the point of differentiation from not just offering telehealth visits or online appointment scheduling, and instead to providing a compelling patient and provider experience for hospitals and health systems to attract and retain patients through virtual channels of engagement.
More interaction between health systems and their patients is happening virtually than in-person, forcing providers to rethink their traditional brick-and-mortar footprint and instead transition to a digitally centric, omnichannel approach that communicates with patients where and how they prefer to engage.
Telehealth is a central component to this transition, supplanting some visits that were traditionally delivered in-person, while supplementing the entire care journey with more consistent and convenient interaction points that are designed to optimize outcomes while managing costs – both crucial goals as the march toward value-based care continues.
The third imperative is hardwiring system-nimbleness to better respond to day-to-day demand surges, let alone more macro disruptions like the COVID-19 pandemic. Hospitals and health systems are building comprehensive operational command centers and patient engagement hubs to better predict and respond to changes in patient demand with a dynamic set of care and support services that efficiently direct the patient to the most appropriate care setting.
Telehealth is a critical component to these enterprise initiatives, providing triage opportunities to both obviate the need for some in-person visits and to enhance acute care capacity by decanting low-risk inpatients to their homes with virtual care support. Offering these options should become hardwired into enterprise operations so provider organizations are better positioned to withstand future fluctuations in patient demand and can easily refine their care delivery approaches in a more streamlined and nimble fashion.
Q. What will be the practice trends in telehealth that the healthcare industry sees in the coming six to 12 months?
A. With telehealth here to stay for the foreseeable future, hospitals and health systems will be focusing over the next six to 12 months on building upon the foundation they've established and scaled since the onset of the pandemic.
Most provider organizations are expecting to significantly invest in digital technologies in the near term to enhance their digital front doors and extend their care capabilities into new areas like Hospital @ Home. Service lines will continue to experiment and innovate on telehealth's optimal role in the care continuum, with intelligent automation growing more prominent in a clinical support role to streamline virtual encounters and gradually expand the scope of patient needs that can be sufficiently addressed via telehealth.
Spurring these developments are new market entrants into the telehealth space by retail giants, such as CVS, Walmart and Amazon, which will only underscore the importance of offering a compelling patient and provider experience through these virtual channels. Healthcare consumer expectations will increasingly be set by these players, and it will be up to provider organizations to remain competitive with their virtual offerings while ensuring that those digital components are seamlessly integrated into their care models to support patient needs across the continuum.
In sum, the next year will see a shift from digital point solutions like outpatient telehealth visits being offered by necessity in the pandemic context to outright digital transformation being pursued to leverage those point solutions as part of a broader effort to achieve strategic goals and define what the future healthcare landscape looks like. Undoubtedly, telehealth will be a big part of that outlook.