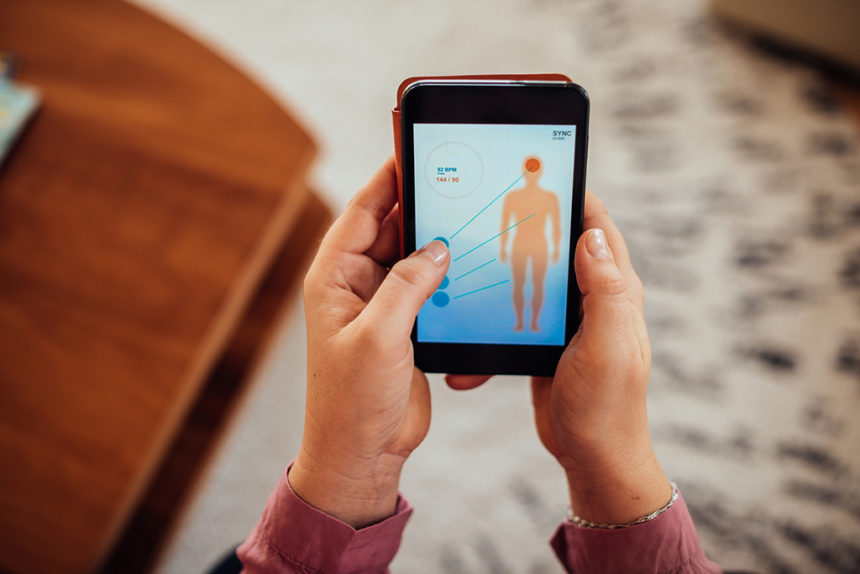 The widespread adoption of virtual care was one of the biggest shifts in the healthcare system triggered by the COVID-19 pandemic. The flexibility that drove last year's rise in telehealth, remote monitoring and "the hospital at home" is a trend that's here to stay, experts in so-called connected health say.
Consider data trends on consumer adoption of telehealth. In April 2021, 64% of consumers reported participating in a virtual visit within the last 12 months, compared to just 15% in 2019, according to Parks Associates, which tracked the trajectory of virtual health during the last 18 months of the pandemic.
"If anything good came out of the COVID-19 pandemic, it's probably the acceleration of telehealth," said Dr. David Cook, SVP of Optum Labs at UnitedHealth Group, during a session at Tuesday's Connected Health Summit. "This country has always had barriers to access. The health demands of the population exceed what really can be delivered through traditional brick and mortar. This genie is out of the bottle — and thank goodness it's not going back."
That's despite the fact that the initial surge in telehealth during spring 2020 has abated somewhat, partially due to the return of elective procedures and in-person doctor visits. Other experts agreed that care will continue to move outside of traditional settings, independent of the crisis conditions that prompted such shifts. 
The notion of hospital at home has seen a rise during the pandemic, as well, Parks Associates data show, with hospitals taking advantage of the Centers for Medicare & Medicaid Services' (CMS) Acute Hospital Care at Home program. 
It's one of four main models that fall under the broad umbrella of bringing care into the home, the others being virtual visits, remote diagnostics and remote patient monitoring. As of August, CMS counted 69 systems and 148 hospitals that have been approved for acute hospital care at home.
But, "It's through the first model that the vast majority of consumers will experience virtual care – through telehealth visits," explained Jennifer Kent, VP of research at Park Associates, which hosted the summit. "Our data indicate that consumers want — and likely will expect — telehealth to be available to them going forward. It's here to stay."
However, some challenges remain in maintaining the growth in virtual care. Despite the fact that consumer willingness to use telehealth has grown exponentially, one of the main limiting factors is the amount and type of quality data that can be collected via phone or video call.
"It's all consumer-reported, likely qualitative, subjective data," Kent said. "In a facility setting, clinicians have access to real-time data from the myriad devices at hand. In a remote patient-monitoring or hospital at home setting, these devices are provided, but what about the growing number of devices consumers have at home? How can providers make use of that data?"
In 2021, per Parks data, 55% of consumers reported owning at least one connected health device – including gadgets like smart thermometers, WiFi blood pressure cuffs — and wellness-focused ones like smartwatches and fitness trackers. Kent noted that this is a huge jump from the second quarter of 2020, and that it's the first time she's seen that kind of increase in adoption of any category of products in a single year.
Its data also indicate that 27% of respondents report personally using a smartwatch, double that of two years ago. Smartwatches have become more health savvy, providing consumers with health management features like heart rate monitoring, irregular rhythm notification, blood pressure detection and ECG apps that record symptoms as they're happening.
To a great extent, the next phase of virtual care will be dictated by how clinicians make use of data stemming from those devices. But several other issues will need to be worked through to accelerate future adoption, Optum's Cook noted. That includes defining for whom and for what conditions telehealth is best suited, as well as sorting out provider and patient preferences.
For now, consumer choice seems clear: One-third said they're more likely to choose a healthcare provider who allows them to share data from a connected health device, with the figure rising to 50% among households with children, according to a Parks study.
"Consumers want better insight into their health, a better ability to care for their family and are looking for solutions to help them do so at home," Kent said. "This shift in the consumer mindset — this jump in demand for connected health products and services – absolutely impacts care providers, as well."