As mentioned in my previous blog, cholesterol is just one factor in a comprehensive approach to managing risks for heart disease. Lifestyle factors such as diet, exercise, alcohol, smoking, and toxins/pollution have a significant impact on our vascular health. So in this blog, I will highlight some superfoods that you can incorporate into your diet to keep your arteries in tip-top shape. 
Avocados and avocado oil
Avocados are nutrient dense and packed with healthy, monounsaturated fat. In this study, participants who ate an avocado daily had significantly lower levels of oxidized LDL (the kind that clogs up your arteries).
Avocado oil is mild so it doesn't impart flavor to the food and comes with a high smoke point (over 500F) so it's a great option for cooking and stir-frying all types of food. I no longer use olive oil for frying as the high cooking temperature can damage the oil. In general, the safest way is to stir-fry the food in water or some broth and then add in oil towards the end to minimize high temperatures.
Here is an avocado oil to try:

Berries
Berries are low in sugar and loaded with disease-fighting phytonutrients like flavonoids and antioxidants. In this study of over 1,200 subjects, regular consumption of berries significantly lowered LDL cholesterol, systolic blood pressure, fasting glucose levels and Hemoglobin A1c.  What's not to like about blueberries, raspberries and blackberries? I buy fresh berries in season but most of the time, I opt for frozen – they store well with many varieties available anytime.
Broccoli sprouts
Compared to standard broccoli, broccoli sprouts have 30-50X more glucoraphanin – a known antioxidant and anti-carcinogenic compound. In this study, consumption of high glucoraphanins resulted in significantly reduced LDL. You can find broccoli sprouts in the produce section – they come in a small container by the alfalfa sprouts section. You can add some broccoli sprouts to top off salads or add them to your morning shake. 
Dark chocolate
Dark chocolate is a rich source of flavonoids (powerful antioxidants) due to the high cocoa content and has been proven to lower the risk of cardiovascular disease. In this study, an analysis of interventional studies done with dark chocolate/cocoa products showed it reduced low-density LDL and total cholesterol levels. If you love chocolate but don't want the sugar, try these sugar-free options. I ate these while wearing a continuous glucose monitor and noticed how my blood sugar was smooth and steady even after eating a whole bar!
55% Cacao: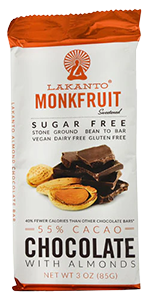 My personal favorite: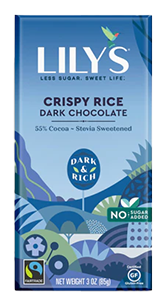 70% Cacao: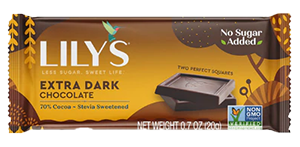 Fibers from legumes and beans
Chickpeas, which are a type of legume, are full of fiber and have been shown to reduce total cholesterol levels and fasting insulin.
Lentils are another great plant fiber food. In this study, the substitution of red meat with legumes improved glucose control and cholesterol profiles among diabetic patients. 
Other heart-healthy beans to try include kidney beans, pinto beans, black beans and cannellini beans.
Green tea
Green tea is rich in catechins, which are antioxidants (a major active compound is epigallocatechin gallate – EGCG) and have been widely used and studied for reducing inflammation, aiding in weight loss and preventing heart and brain disease. In this clinical trial, subjects treated with green tea extract showed significant reduction in LDL cholesterol and an increase in leptin (the satiety hormone). In this study, daily supplementation with green tea extract improved blood pressure, insulin resistance, inflammation and oxidative stress along with lipid profile.
It's a superfood with many benefits. In lieu of extracts, I prefer to drink green tea daily. Here are the ones I would try:
Green tea has also been highlighted for fighting diabetes – check out my blog on this topic.  
Konjac root fiber
Konjac plant, or the root, is a Japanese root vegetable that is full of fiber. It has been used by people in East Asia for thousands of years and is mainly grown in Asian countries. Similar looking to an odd-shaped potato (as they come from the same family as potatoes), it contains a fiber called glucomannan – a viscous soluble fiber that is being studied as a dietary intervention for reducing cardiovascular risk. In this study, the use of konjac root significantly lowered LDL cholesterol and non-HDL cholesterol. Did you know that konjac root is used to make noodles and rice? They are called shirataki noodles and are available as a low carb, low calorie substitute for pasta and rice dishes. I use the shirataki noodles to put in soups and the shirataki rice to blend with regular white or brown rice. Here are my favorites:
Spaghetti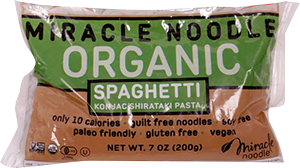 Rice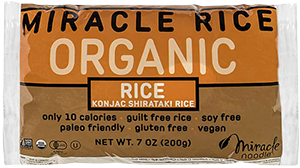 Oat Bran
Oat bran contains high levels of beta-glucan, a viscous, soluble fiber that is associated with a reduced risk of cardiovascular disease. This systematic review showed that oat beta-glucans have a lowering effect on LDL cholesterol and very low density lipoproteins (which are artery clogging) and hence recommended as part of a vascular health dietary regimen. 
Here's one to try: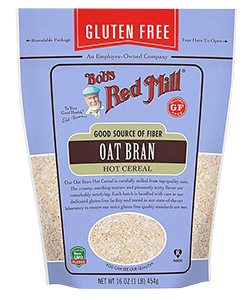 Olive Oil
The vascular protective properties of the Mediterranean Diet have been well documented, with the importance of olive oil highlighted in lowering the risk of heart attacks and strokes. In this study, consuming at least half a tablespoon of olive oil per day was associated with a 21% lower risk of heart disease. Olive oil, particularly, the extra virgin kind, contains the highest concentrations of polyphenols – the powerful antioxidants which have been shown to reduce oxidized LDL cholesterol, improve HDL cholesterol and reduce blood pressure. 
To insure I'm not ingesting any oxidized olive oil (resulting from high temperature and long storage), I buy olive oil in small quantities and use it as a finishing oil (when stir-frying to minimize heat contact) and for room-temperature dressings and toppings. Unfortunately, the olive oil industry is rife with fakes and oil blends. In a future blog, I'll share what to look for when buying olive oils. These two have been tested by an independent lab to be pure olive oil and are noted for their high polyphenol content: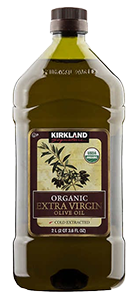 Red Grapefruit
Red grapefruit contains higher quantities of bioactive compounds and higher antioxidant potential than the blond variety. In this study, a diet supplemented with red grapefruit improved lipid levels, triglycerides and serum antioxidant activity.
Salmon
Salmon is fabulous not only for its flavor but also for the high concentrations of heart-protective omega 3 fatty acids. This study has shown that intake of fatty salmon reduced triglycerides and increased HDL cholesterol levels when compared to lean fish (cod). Opt for wild salmon whenever possible as it is higher in minerals and contains less contaminants than farmed salmon (pesticides, PCBs). For convenience, I opt for frozen salmon.
Walnuts
Are you nuts for nuts? How about some walnuts for heart health as they are rich in healthy fats, vitamin E and folate? In this study, inclusion of walnuts in the diet for six months improved endothelial function and LDL cholesterol levels.