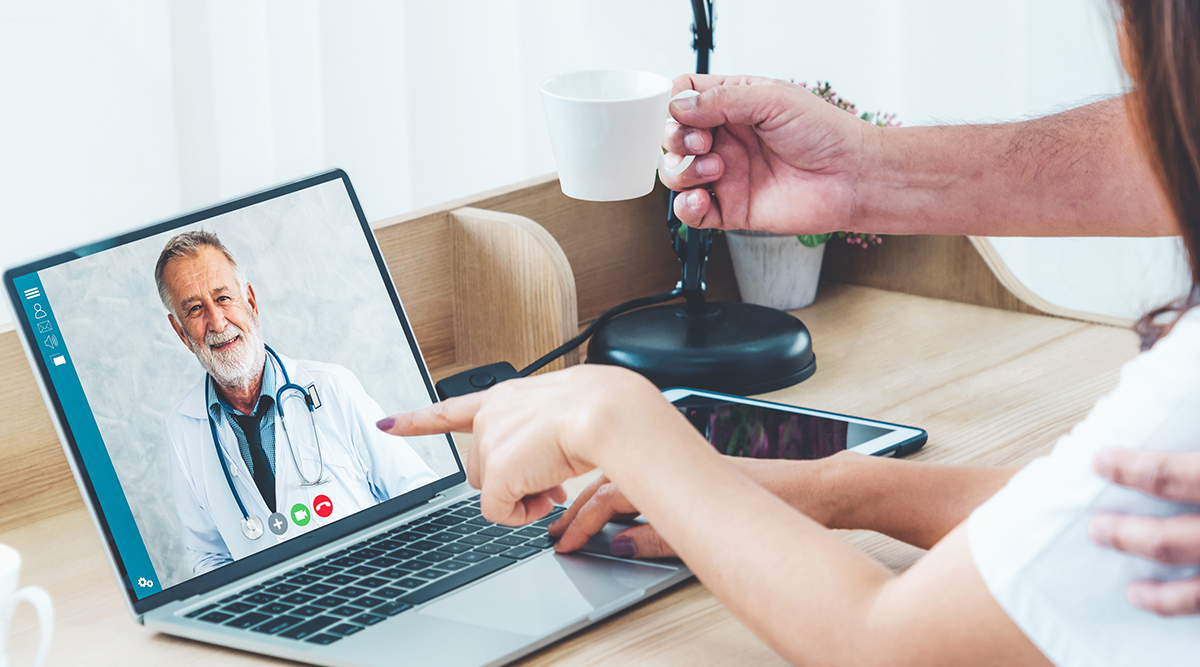 by Sandeep Pulim, MD, Chief Medical Officer at Bluestream Health
There's no question that the demand for telehealth and virtual care has grown exponentially over the last twelve months. With that growth has come a fundamental shift in the attitude toward virtual care. No longer do patients and providers take a "let's try it" approach—now, it's "we must do it." This is evidenced by the number of telehealth claims filed. In 2020, telehealth claims skyrocketed, increasing by 2,938% in November 2020 versus November 2019 as patients demanded virtual options and as restrictions on reimbursements lifted. Fueled by the COVID-19 crisis, the demand for virtual care will continue to grow as long as policy catches up.
Telehealth and virtual care existed long before COVID-19 turned "virtual" into the word of the year, but limited reimbursements and limiting workflows restricted its growth. According to a 2018 Deloitte study, fewer than 20% of physicians even planned to offer virtual care by 2020 and only about 50% of patients were interested in it. The lack of interest was due to limited insurance coverage, privacy fears, HIPAA compliance challenges, and technology troubles. Some worried if the care they received would be the same quality over the phone or video as it would be in person. Clinicians worried about medical errors and complained that virtual options didn't fit their workflows. Payors (Medicare specifically) believed patients would abuse telemedicine. They feared that virtual care would be more complicated, costly, and time-consuming than in-person care.
Five years ago, those concerns were founded. Then, telemedicine was simply a way to connect a patient to a doctor, especially if the patient's need was acute and they were unable to see their own provider. While it was better than nothing, this approach could only treat a few issues. The doctor-patient relationship, if it could even be called that, lacked continuity and consistency. The provider didn't know the patient's background and couldn't provide follow-up care. The policy continued to lag behind—going so far as to disincentivize providers for offering virtual care by not offering payment parity.
But the public health emergencies created by the COVID-19 pandemic thrust patients, providers, and policymakers into the world of virtual care. Doctors became better at using the tools that were offered as COVID condensed their learning time. Patients, programmed by other virtual experiences, expected immediate access to their own providers. HIPAA policy requirements were waived. Those waivers were extended again and again as it became clear that those policy changes drove good healthcare outcomes. Many of those telehealth reimbursement policies will become permanent. Healthcare organizations that don't offer user-friendly virtual care will be quickly left behind.
Today, the best virtual care platforms enhance the doctor-patient relationship on three levels: pre-encounter, encounter, and post-encounter. Providers who nurture this relationship report greater patient satisfaction with virtual care visits.
Pre-Encounter: Even before the appointment begins, the virtual care experience must be satisfying and easy to use for the patient, the provider, and the care team.
– Providers determine in advance whether the patient's issue should be addressed in person or virtually, without drastically altering the scheduling workflow.
– Patients' time is respected. They shouldn't have to download a new app, create a new log-in, and find a private place to begin their session only to have to wait until their doctor or nurse is ready. A better, more respectful approach will send a connection link when the doctor is there and ready to begin the appointment. If the doctor is running behind the scheduled time, a message can be sent to the patient automatically.
– Providers schedule all appointment links in advance. This can easily fit into the established clinic workflow similar to what the care team would do with an in-person visit. The doctor won't be required to troubleshoot the technology.
Encounter: A good virtual care appointment mirrors an in-person appointment.
– A nurse or physician's assistant begins the call with the patient. If the doctor is delayed, the nurse or PA can let the patient know. A message can be displayed on the patient's screen so the patient is not left "alone" and uncertain of what is happening.
– The nurse or PA stays on the line for a live hand-off of the patient—just as they would do in a clinic.
– Family members, interpreters, even outside experts can be brought into the call, regardless of their location. They can be sent a link that they click or tap to join and are immediately brought into the secure, encrypted visit. Consults no longer take weeks to schedule.
– During the call, the provider takes medical notes and can access lab reports, just as they would during an in-person visit. The clinics that choose an integrated virtual care platform save their providers hours of data entry.
– Provider-to-patient interactions and provider-to-provider interactions are seamless.
Post-Encounter: A strong doctor-patient relationship drives better outcomes by providing preventative care and consistent follow-up.
– Follow-up visits are as easy to schedule and automate as the encounter itself.
– Consults happen virtually and may not even need referral visits, saving thousands of dollars.
– Remote patient monitoring is possible and EHR-integrated.
When these three aspects of the virtual care visit are simplified and patient-focused, patients and providers experience all the benefits of telemedicine, such as reduced travel times, decreased exposure to germs, and instant access to experts. 
A flexible virtual care platform allows healthcare organizations to use their resources efficiently. It helps doctors provide better preventative and follow-up care without sacrificing their workflow. And it provides meaningful connections for patients who crave simplified, immediate, and high-quality care. Patients readily accept telehealth as a form of care when these needs are met.
Long after the pandemic is no longer the public health emergency it is today, patient and provider interest in virtual care will continue to grow. It's time to make virtual care even more accessible and affordable for all.