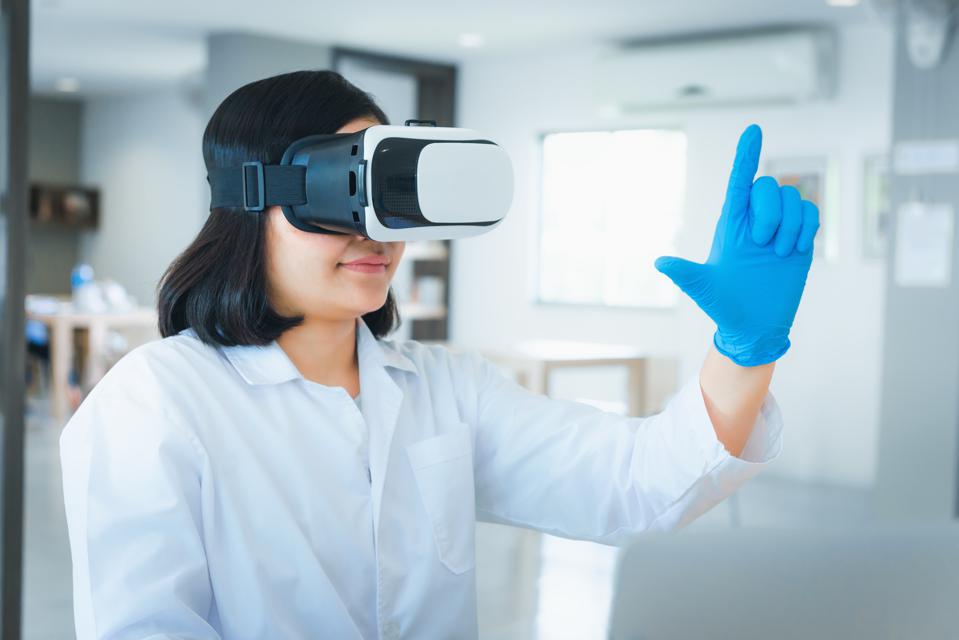 By Morris Panner
Medical schools, training programs and hospitals are always looking for new ways to educate students and new doctors on how to effectively treat patients. While reading textbooks, attending lectures and assisting experienced physicians are all key to the learning process, there is no substitute for performing a procedure yourself. Thanks to innovations in virtual reality technology, there are some fascinating new services available to help students practice and improve their abilities in lifelike scenarios.
Simulating Procedures With Virtual Reality
One of the greatest innovations for training doctors is virtual reality. Computer software to help train medical students has been around in different forms for decades (and some of them used to be less sophisticated than an Atari game). But VR operates at a whole different level, allowing students to feel like they are truly conducting a procedure in real time.
Wearing goggles and a headset connected to a computer program...
To continue reading this post please login or subscribe to Hippo Hive.