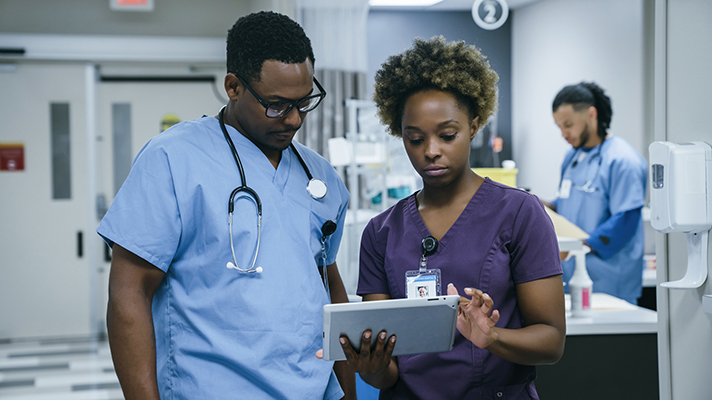 Providence St. Joseph Health team members explained during a recent HIMSS20 Digital presentation how their telehospitalist program helped fill the gap for critical access hospitals.
By Kat Jercich
Smaller critical care hospitals may not have the patient volume to justify having a full-time physician for the night hours.
This, said panelists during a recent HIMSS20 Digital presentation, can mean facilities leverage their daytime doctors for the job – leading, in turn, to burnout and decreased quality of care. Nurses, too, can be stressed by the decision to wake up a physician, leading to decreased job satisfaction and decreased comfort managing complex patients.
"That was the gap we were trying to close for hospitals that wanted to partner with us in establishing a telehospitalist program," said Pita Nims, RN, and senior clinical program manager at Providence St. Joseph Health, during the InTouch Health-sponsored session, The Telehospitalist Program.
In 2014, she e...
To continue reading this post please login or subscribe to Hippo Hive.