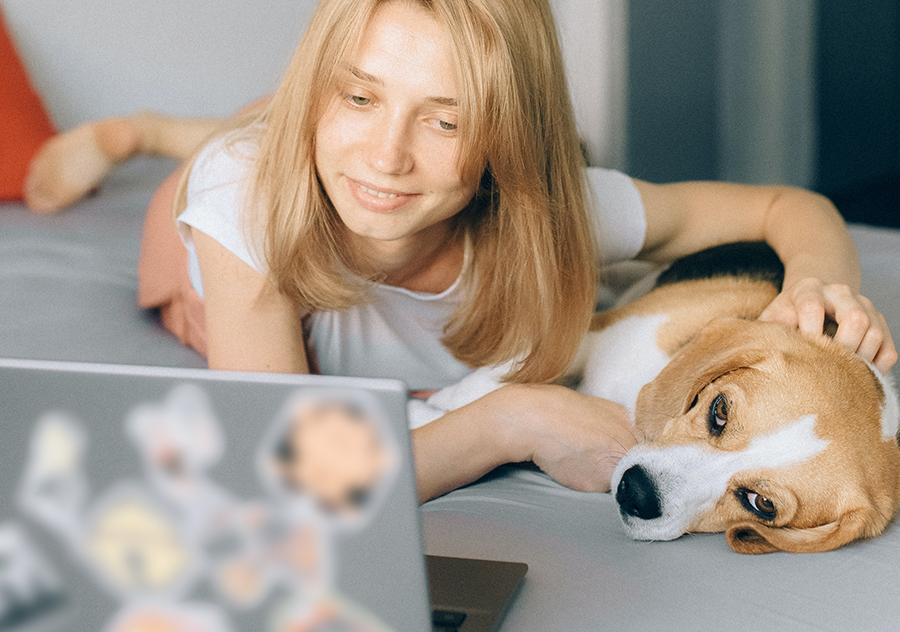 BY DANIELLE ABRIL
Our mission to help you navigate the new normal is fueled by subscribers. To enjoy unlimited access to our journalism, subscribe today.
At 8 years old, Cowboy is normally a rambunctious Papillon with bad table manners.
But about a month into a statewide shelter-in-place order in New York, something strange happened. He started limping and his back legs looked paralyzed. It was 9 p.m. on a weekday, and he was looking up at his owner, Whitney Casey, with concerned eyes that indicated, "You better figure this out, lady," she recalls. Having recently attended her own virtual doctor's visit, she took to Google to find similar care for Cowboy.
"I was alone and worried, 'How am I going to get access to anyone?'" she says. "It was disturbing."
Casey found Fuzzy Pet Health, which offered her the option to text or video chat with a veterinarian. Within 20 minutes, she had an answer: Cowboy was having an allergic reaction to a ...
To continue reading this post please login or subscribe to Hippo Hive.